Motorola has incorporated the newest addition to its Edge series - the Motorola Edge 40, with a sleek aluminium frame. This slim device boasts several impressive features, including wireless charging, a curved 144Hz display, and a 50MP dual camera system. The device is also IP68 rated, making it dust and water-resistant, ensuring its durability in various conditions.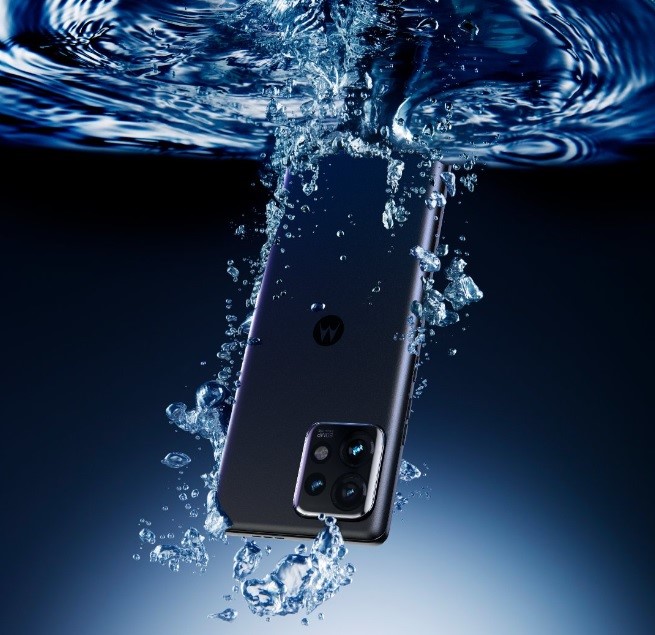 The Motorola Edge 40 has an impeccable design with a borderless curved glass display and a curved rear panel framed by sandblasted aluminium. The back features soft, vegan leather, adding a touch of luxury.
The use of aluminium in electrical appliances has become rampantly common. With the introduction of aluminium into their supply chain, companies like Apple, Huawei and Lenovo have already set up singular examples. We have already encountered Motorola ThinkPhone, which features a sustainable aluminium framework.
The Motorola Edge 40 boasts a 4400mAh battery, 68W charging, and 5G connectivity, alongside 8GB RAM, 256GB storage. The system includes a 50MP main camera, 13MP ultrawide lens, and a 32MP selfie camera. The 6.55" pOLED display offers Full HD+ resolution and a 144Hz refresh rate with Dolby Atmos Sound.

The Motorola Edge 40 is available in Vegan leather Nebula Green, Lunar Blue, and Eclipse Black at an MSRP of AED 1599. The model is available via different retail and online networks. Customers will receive a set of gifts with their purchase, including Moto Buds 105, a Belkin Wireless 10W charger, and a six-month subscription to Entertainer.