Lenovo has launched an innovative product, YOGA Paper, in the Chinese territory, more expensive than the contemporary e-readers of its time. Though the global release date has not been specified, the aluminium-bodied sustainable device is one of the most significant discoveries by Lenovo to date.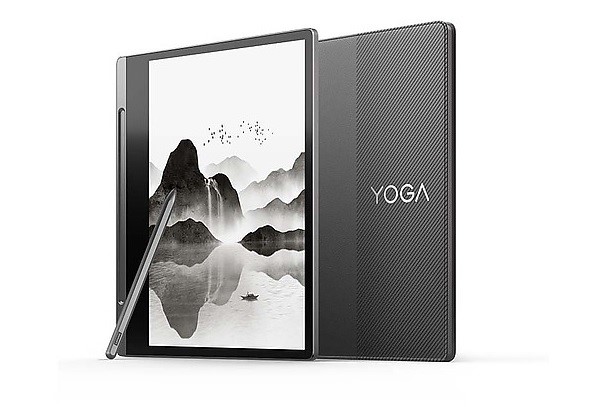 The device has a 5.5mm density CNC machined aluminium chassis, which is strong and can be recycled when the YOGA Paper reaches the end of its life. The rugged aluminium chassis also has an allotted slot for the complementary stylus.
With the world moving toward sustainability, many big brands are shifting to aluminium as their skeletal material. Lenovo is one of the flagbearers of the change because aluminium is infinitely recyclable and can be mended to form any shape.
Lenovo YOGA Paper has been loaded with 4 GB RAM, a 10.3-inch E Ink display and 64 GB storage. The E Ink display requires the least energy to work and has been front-lit, supporting 4,096 pressure levels with an output mode of black and white.
The YOGA Paper debuted in China almost one month after Lenovo began advertising the product. Currently, it is only available in China and uses the Rockchip RK3566, a low-powered chipset installed in various single-board computers (SBC) and gaming handhelds, like the GKD Mini Plus Classic. The YOGA Paper has android specifications other than the lightweight LINUX module, so its workability and speed may be hampered sometimes.
Lenovo claims that the YOGA Paper allows optical character recognition (OCR) suitable for note-taking activities, though the stylus can be more beneficial for artwork and digital drawing. Moreover, the Lenovo YOGA Paper also features Bluetooth 5.2 and steady Wi-Fi connectivity, alongside a 3,350 mAh battery that can be used for ten weeks straight without charging the device.

In 2019, Lenovo launched its patented YOGA laptops, flaunting a lightweight structure. Lenovo will sell the YOGA Papers at a high price in China, higher than usual e-readers. However, whether the device is ready for international release has not yet been confirmed.