The American multinational technology giant Apple Inc. announced that its latest series of new iPhone14 has been created using environmentally friendly materials. The iPhone 14 and iPhone 14 Plus have been composed of sturdy and svelte aerospace-grade aluminium and feature five different colours.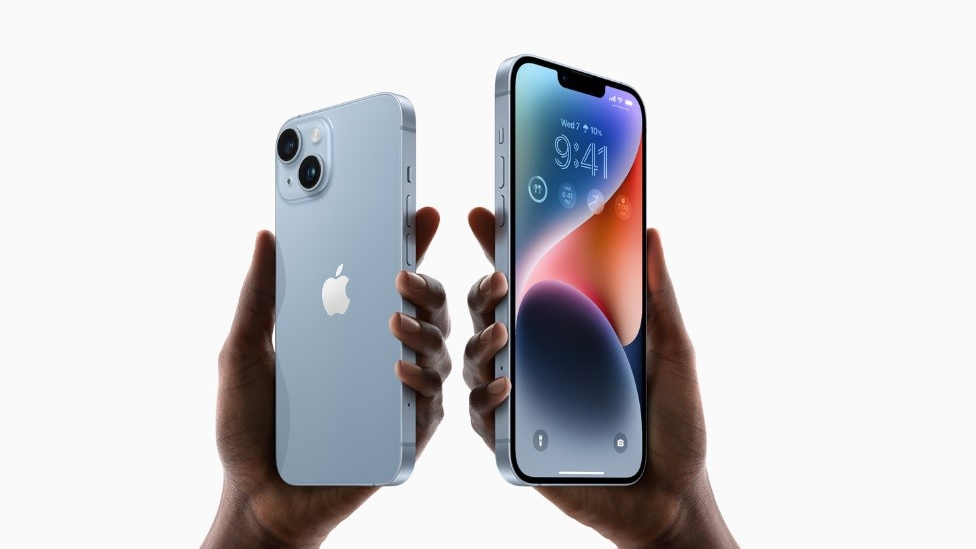 However, the plus point of this smartphone is that it is made using 100 per cent recycled tungsten metal in the Taptic Engine and 100 per cent recycled rare earth elements used in all magnets, including those used in MagSafe, to protect the environment from the adverse effects of different metals in products.
The Taptic Engine simulates activities, such as clicks on a stationary touch screen, using haptic technology to provide users physical input. The robust Ceramic Shield front cover, unique to iPhone and more durable than any other smartphone glass, is another characteristic of the iPhone 14 and iPhone 14 Plus. They also include water and dust resistance to safeguard them from typical spills and mishaps.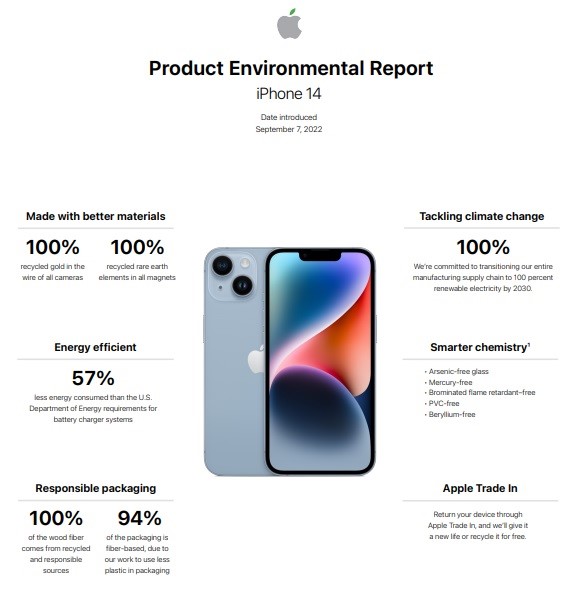 By 2030, Apple plans to be carbon neutral throughout its entire manufacturing supply chain and all phases of product life cycles. Currently, the company is carbon neutral for its worldwide corporate activities.
"Both models also include 100 per cent recycled tin in the solder of multiple printed circuit boards, and 100 per cent recycled gold in the plating of multiple printed circuit boards and in the wire of all cameras. Fibre-based packaging does not use outer plastic wrap, bringing Apple closer to its goal of completely removing plastic from all packaging by 2025," added Apple.

Apple revealed in March this year that the iPhone SE will be made using the world's first low-carbon aluminium. Since 2015, the company's carbon emissions related to aluminium have fallen by over 70% by converting to recycled aluminium and aluminium smelted using hydroelectricity rather than fossil fuels. All iPad models, including the iPad Air, the MacBook Pro, MacBook Air, Mac mini, and Apple Watch, have enclosures made entirely of recycled aluminium.