For several centuries, human civilisation has exploited the resources found on earth. When matters of great concern, like global warming and carbon emissions, are hammering hard on the conscience, we are trying to move toward more sustainable methods to nip the evil from the bud. The primary methods used to discard these social problems are recycling and reusing. Not only big companies but smaller organisations are also adopting practices pertaining to that, with the primary objective of achieving Net-Zero carbon by 2050. Carbon is highly harmful to the atmosphere, and increased amounts in the air can cause temperatures to rise and icebergs to melt. It would not be long before humans face another great flood that our religious texts allude so prominently.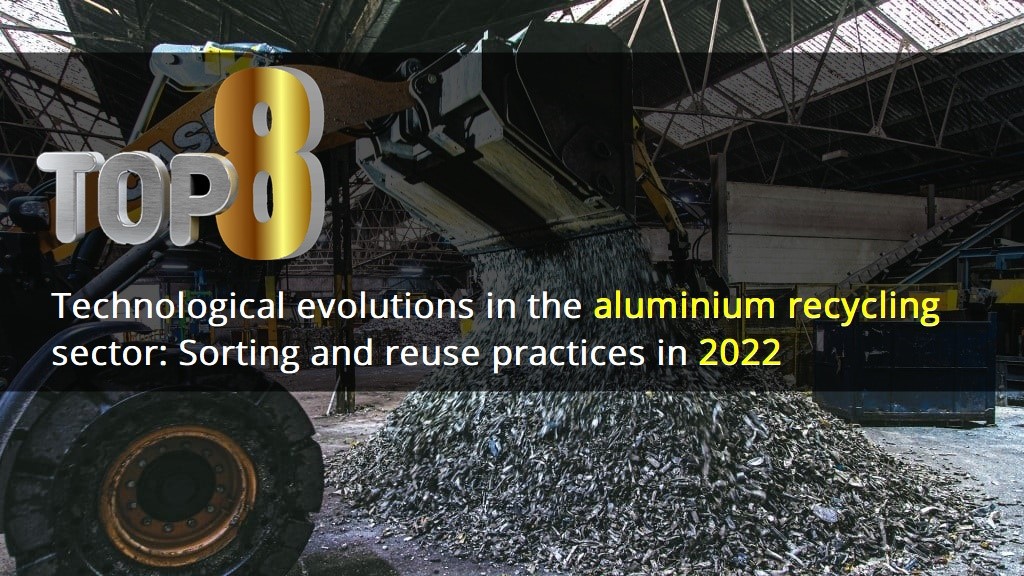 Humans cannot get rid of all the harmful effects all at once, but gradually many firms are taking up the responsibility to keep this world's habitat intact. Aluminium is a non-ferrous metal that can be infinitely recycled as it keeps its original property intact upon transformation. Recycling aluminium emits much less carbon into the air than primary aluminium production. Thus many notable organisations are developing ways to recycle aluminium for reuse effectively. Unlike aluminium cans or aerosol bottles, not all aluminium items can be directly thrust into a recycling drive. The purest form of aluminium constitutes aluminium cans or bottles, so the recycling process is pretty simple. But in the cases of laminated aluminium products, tetra packs or medicine strips, the aluminium needs to be first extracted from the main product and then can be sent for proper recycling purposes. This is a crucial step because, without appropriate sorting and extraction of aluminium, the items mentioned above cannot be recycled, mainly because they have different boiling points. Moreover, if the sorting process is not carried out neatly, most of these materials might end up in landfills, which would take ages to dissolve. In most cases, they won't disappear independently, creating environmental trouble in the future.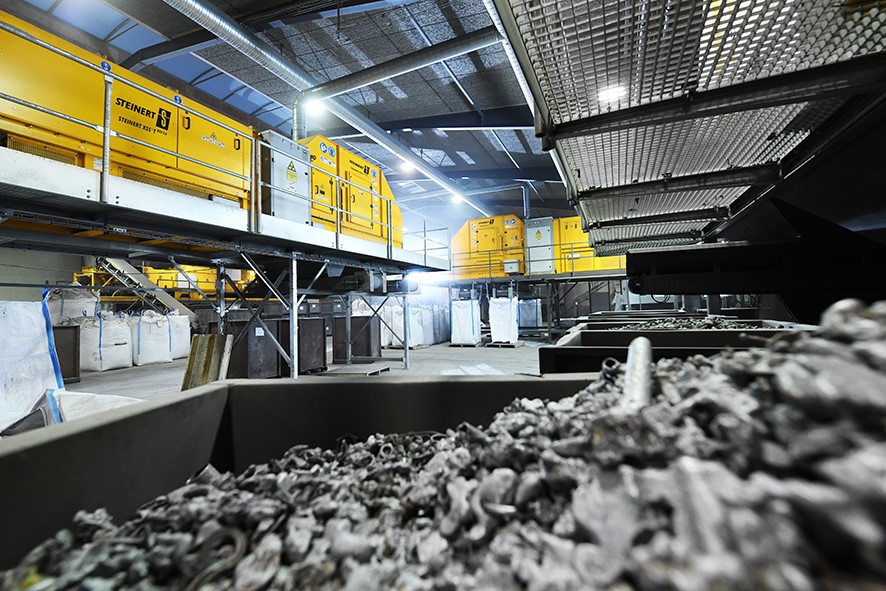 Some of the top players responsible for advancements in the sorting and recycling process in 2022:
Peel NRE: The harbinger of waste management and recycling in the UK, Peel NRE, has envisioned forming a circle of recycling units within the English territory. The facilities will focus on separating plastic from aluminium in foils and recycling them separately for renewed materials. Peel NRE laid the proposal down in June this year in which it desired a Resource Recovery Park. Peel NRE is a pioneer in separating the aluminium layer from plastic to process them into renewed materials individually. After separation, the plastic would be transformed into oil by pyrolysis, while the aluminium would be melted to make more aluminium products. In this way, the aseptic cartons and food packages that end up in landfills will find better retribution and reuse, decreasing the amount of harmful non-dissolvable products on the planet.
Steinert GmbH: Cologne-based Steinert GmbH, one of the world's leading magnetic separation and sensor sorting companies, has successfully developed its flagship industrial Laser-Induced Breakdown Spectroscopy (LIBS) system for separating aluminium scrap alloys. Steinert GmbH uses X-Ray transmission or XRT to differentiate heavy metals from lighter ones, initially sorting them and then recycling them separately. This produces high-quality raw materials without the fear of having impurities for which the end product might have cracks in formation. The company's LIBS technology is well sought after by large companies with significant recycling requirements.
Ocean Insight: Just like the company mentioned above, Ocean Insight also indulges in creating LIBS solutions for precisely sorting and extracting mixed end-user scrap. Its flagship device, the SpeedSorter, can ideally separate aluminium from magnesium using laser beams to break the material down. SpeedSorters are suitable for installation in existing lines where a considerable amount of aluminium scrap goes through the analytic belt of the machine, and it continuously emits laser beams to recognise the material before extracting individual elements from it.
Tomra: One of the most innovative suppliers of reverse vending machines, TOMRA Collection, in August, came up with the world's smallest three-material reverse vending machine. The device has such a simplistic approach that it can be plugged-and-played by any small retailer who does not aim for mass recycling of products. Tomra machines help people partake in a deposit return scheme. The advanced collection and sorting system helps them with a quick solution for their used products, like aluminium cans, aerosol bottles and other containers. The Norwegian company excels in providing recycling solutions to the commercial sector, where it employs its patented X-Tract machine for ideally sorting and extracting aluminium from mixed material products.
PyroGenesis: Headquartered in Montreal, Quebec, PyroGenesis Canada Inc. possesses high-end expertise in designing, developing, manufacturing and commercialising advanced plasma processes and sustainable systems that focus on reducing greenhouse gases (GHG). With assistance from its JVs, the company has patented a technology wherein aluminium producers can recover valuable metal from the smelting waste known as "dross" – an indigenous product generated all around the metallurgical industry. The process, also known as Drosrite™, allows oxygen to come in contact with molten and solid impurities so that they might float to the surface and can be skimmed away, revealing the actual untainted metal. In September this year, the company announced the successful extraction of aluminium through the Pyrogenesis' Drosrite™ process, and this might be the beginning of something revolutionary in the aluminium recycling sector.
Europlasma: The brand specialises in creating ultimate plasma torch treatment units for aluminium waste. Their proprietary Europlasma Environmental Technology lets the company process aluminium waste to recover alumina with a purity of almost 80 per cent compared with the 70 per cent pure specimens retrieved earlier by man. Europlasma conducted proper experiments keeping Hangzhou Dianzi University in the loop. At this moment, the company is vehemently trying to map a way for the uninterrupted supply of aluminium dross in their recycling facilities so that they can be treated for the extraction of raw material for the commercial sector. The plasma torch can replace fossil fuel burners for more efficiency and quick extraction during the recycling process. 
Nova Met: Born after rigorous French initiatives, Nova Met is an integrated solution provider for metal coating and other auxiliary industrial jobs, but it has also made its name as a prominent recycler internationally. The company excels in the collection, grouping and assortment of aluminium products which are then sent for recycling. In January of this year, the company signed a land agreement with the HAROPA port in France through which it will continue recycling aluminium scrap materials. This will induce a smooth circular economy right across the sea routes of France, incorporating the widely spread markets of Asia and Europe.
Constellium: With Headquarters in France, Constellium is an international leader in developing, producing and recycling aluminium products. During November this year, the company embarked on a journey to accomplish the £10 million CirConAl (Circular and Constant Aluminium) project, funded by a grant from the UK's Advanced Propulsion Centre (APC). Through this initiative, the company will supply high-strength recycled aluminium alloys for the automobile sector. Aluminium scrap would be utilised to generate aluminium alloys that release less than two tonnes of CO2 per tonne of material produced. Constellium has developed extraordinary scrap sorting and blending technologies to help the company realise this project.

All these advancements are crucial for the evolution of the aluminium recycling sector. They break new boundaries daily in transforming aluminium scrap materials into perfectly purified raw elements that can be utilised again in the end-user sector without a second thought. The initiatives, how large or small they might be, have the potential to create a sustainable surrounding for mankind. It is where science meets sustainability and introduces a global circular economy that is very important for the preservation of our environment.