On April 20, 2022, PyroGenesis Canada Inc., headquartered in Montreal, Quebec, provided a comprehensive update on its aluminium business line. The company is highly upgraded and excels in the design, development, manufacturing, and commercialisation of advanced plasma processes and sustainable solutions that aim to reduce greenhouse gases (GHG).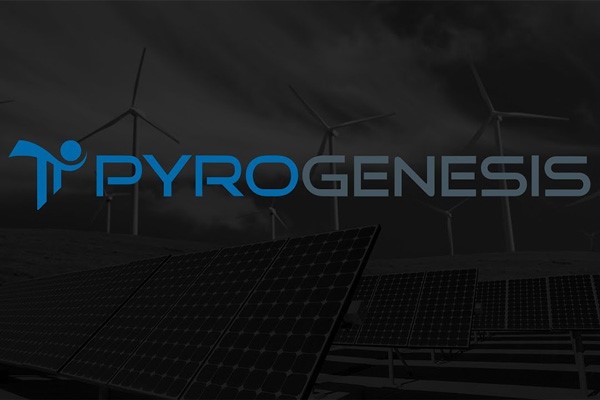 Since the release of the company's initial Aluminium Industry Strategy in September 2020, there has been a huge expansion of the mandate, as global aluminium producers are facing heightened metal demand, rising energy costs, and higher market prices for high-quality aluminium amidst the pressure to reach zero-carbon emission targets. To counter everything, the company has increased sales efforts and R&D, focusing on its innovative new uses of ultra-high heat and plasma-based solutions. A client-discussion stage is being approached by the company.
Mr P. Peter Pascali, CEO and Chair of PyroGenesis, feels positive when he says, "Due to a series of macroeconomic and geopolitical factors that have intensified the already tightening market for aluminium – even now the world's 2nd most widely used metal after steel, and whose demand is estimated to rise by 80% over the next two decades3 – aluminium prices have spiked, currently up almost 40% after rising as high as 56% year-over-year on March 4,"
"As the metal has become more valuable and with raw material supply chains experiencing added volatility, producers are seeking technological answers to boost their production yield, and PyroGenesis solutions, most notably our Drosrite™ dross recovery system, provide an in-stream benefit."
"We have entered an exciting stage in our aluminium business line", added Mr Pascali, "Therefore, we decided to provide a timely update regarding all areas of this business line and the impact we are having with aluminium producers around the world."
The company is excited to provide an update on proposal selections and newly found developments that are being practised now:
On 27th September, 2021, the Company announced the beginning of its joint venture with US-based Drosrite™, one of the leading residue processors to recover aluminium from dross.
PyroGenesis' Drosrite™ is a system that helps aluminium producers recover valuable metal from the smelting waste known as "dross" – an indigenous product generated all around the metallurgical industry. When oxygen comes into contact with molten and solid impurities, it floats to the surface to be skimmed off.
Due to this, smelters usually cannot use 2%-10% of their total annual melt production due to dross, as the material features almost 80% metallic aluminium. But, if processed properly, the valuable metals and chemicals in this waste can be recovered to be used again.
After the advent of the above method, 98% of the aluminium found in dross could be recovered properly which is 20% higher than the results achieved in the most commonly used Rotary Salt Furnace process.
PyroGenesis Drosrite has 50% lower operational costs, a chance of leaving a smaller carbon footprint and less energy consumption rate, all of which add up to bring return to an investment this big.
Another major issue is pot lining and to develop a solution for recovering aluminium from its residues, the Company had once announced that it was in the receiving end of a grant of $194,090 from the Ministry of the Economy and Innovation, under the innovation projects component of the Innovation program, administered by Investissement Québec.
The objective of the unit is to recover materials from the dross in a safe and eco-friendly way. PyroGenesis' partner in this project, Aluminerie Alouette, which is co-owned by Rio Tinto and Norsk Hydro, is the largest primary aluminium smelter in the Americas.

The production of aluminium is carried out in large smelters containing carbon-lined cells or 'pots' with a life span of about 2 to 6 years. Gradually over time, the lining of the pot can no longer conduct the required electricity. In many industries before innovation stepped in, this particular material was thrown out in the sea which became a serious environmental concern. Now with proper methods administered, the residue can be treated to extract aluminium and other valuable materials.
The company while practising the above is also working on its plan to commercialize the entire discovery. It would be like blessing the world with a greener, more self-sufficient atmosphere.