UK-based luxury home aroma brand, Aluxury has announced the launch of its brand-new Nebula Waterless Oil Diffuser sporting a black aluminium finish outside. The addition of aluminium elevates the look of the diffuser and makes it compatible with the modernist interior layouts of the time.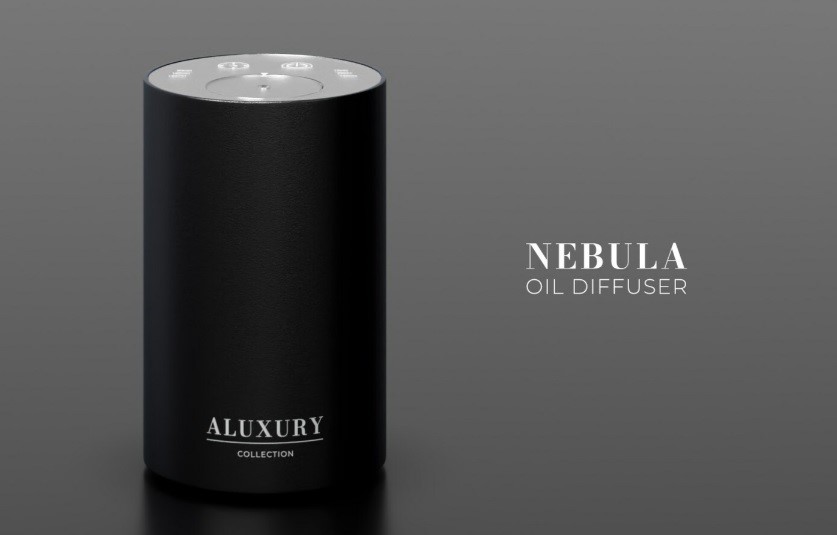 The Nebula Waterless Oil Diffuser was advertised as featuring a waterless technology that can mimic the freshness of nature when used jointly with Aluxury's essential oil blends. The device's rechargeable battery allows uninterrupted use for 120 hours and has commendable 80㎡ coverage. The new luxury black aluminium finish accelerates the diffuser's aesthetics, making it compatible with a minimalist lifestyle.
Aluxury released the Nebula Waterless Oil Diffuser and developed a few essential oil blends for the same, like Odyssey, Edulis, Nostalgia, Avalon, Pyrus and Harmonious.
Users can now avail Aluxury's Nebula Waterless Oil Diffuser and essential oils to elevate the ambience inside a house. Aluxury is a British luxury fragrance brand that mainly produces vegan-friendly, cruelty-free products like candles, diffusers and essential oils.
The brand is extremely vigilant on issues pertaining to sustainability since it can be seen how they often circulate their flagship products in recyclable packaging options. The brand uses FSC-approved packaging solutions to market its products.

The emergence of the Paris Act 2015 has encouraged more and more packaging companies and luxury cosmetic brands to adopt eco-friendly solutions. Quite recently, Benefit launched its Porefessional Range in recyclable aluminium solutions.