Burlap & Barrel, in collaboration with Occo Spices, have developed a compact and creative travel-friendly sample kit called the Spice Passport, consisting of different spices from all over the world in a convenient, portable booklet-style box for home chefs on the move. The spice samples are wrapped in recyclable aluminium pods and fitted into the card according to their place of origin and are then cleverly arranged to match that map.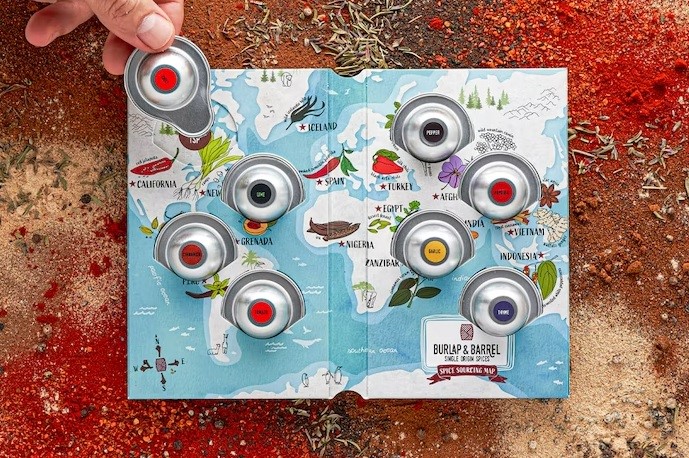 When the Spice Passport is opened, a whimsically designed world map and spice samples in recyclable aluminium pods can be seen. The aluminium pods allow for a shelf life far longer than the three to six months of typically packaged spices when used with equipment specially made for Occo.
"We created the Spice Passport as a travel sampler kit, so you never have to eat bland food on the road again. It's perfect for spicing up your meals when you're visiting relatives, cooking in other people's kitchens, and camping expeditions. A mix of sweet, savory, and hot spices, the kit includes eight of our most popular spices and will set you up to cook thousands of different cuisines," said says Burlap & Barrel co-founder Ethan Frisch.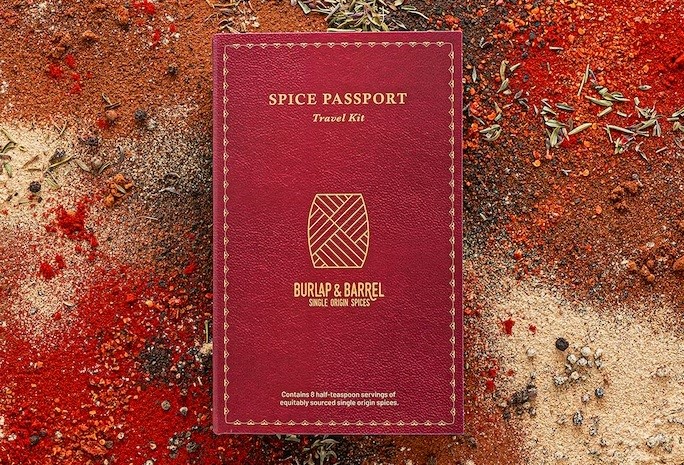 Occo collaborated with the industrial design company Fuseneo to create its proprietary aluminium pod to hold its spice options. It is significantly smaller, storing just 12 tsp of spice, and is based on the Keurig-style capsules used by coffee firms. The aluminium pod has a flat bottom in the shape of a bowl, a broad rim, and a tab that serves as a handle, allowing it to be placed on a countertop. The pod is protected by an aluminium lidding film that is simple to remove to access the spice.

"We were making a single-serving product, so we didn't want it to be plastic; that just felt like we were putting more trash into the world. Instead, we thought aluminum was a great solution, A, because it's the most recycled and recyclable food packaging material, and also B, because it offers an impermeable gas barrier," added Occo co-founder Connie Wang.