One of the most popular and recyclable metals is aluminium. Many businesses are adopting aluminium as a transitional material to a more sustainable future in response to the rising demand for a greener and cleaner environment. According to a recent study, transportation, construction, packaging, and electrical are the four key industrial sectors that will account for 75 per cent of the total demand. As per the study, the need for aluminium will rise by 40% by 2030, necessitating an extra 33.3 million tonnes of production. As a result, the metal output should expand to 119.5 million tonnes in 2030 from 86.2 million tonnes in 2020. Below is a list of the top 10 companies that are using aluminium to drive a sustainable future: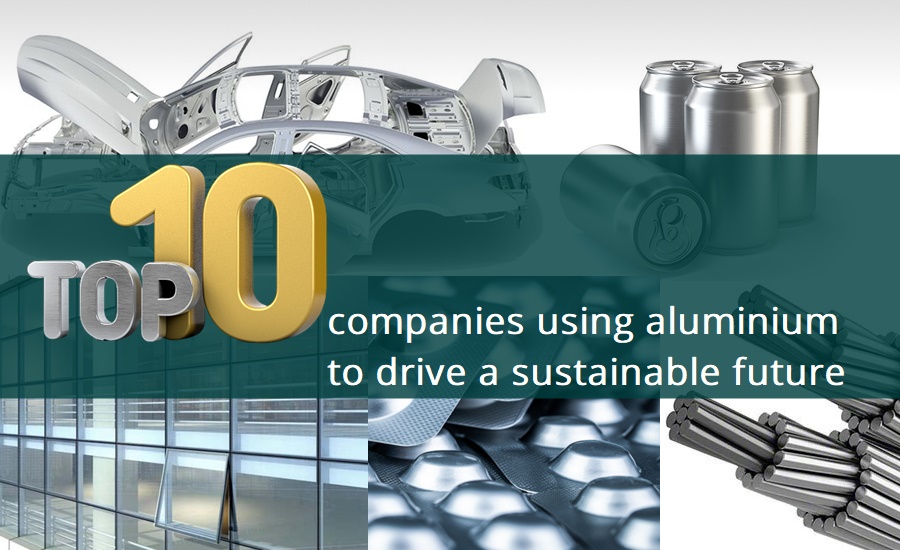 Sainsbury
UK-based Sainsbury's is switching from using plastic to creating its signature coffee pods out of aluminium, which is infinitely recyclable. This effort at sustainability has been followed by a move Sainsbury's made the year before, letting consumers recycle their old coffee pods at home by switching some of its coffee pod packagings from plastic to aluminium. The only work required of the users would be to empty, wash, and place the aluminium pods in their neighbourhood curbside recycling bin. According to the grocery chain, this innovative aluminium packaging might prevent using 10 million pieces of plastic each year. Additionally, Sainsbury's will reduce the amount of cardboard used across the board by 20% by altering the packaging design. The business will also investigate the packaging options used to ship its goods.
Ferrari 250 GT Berlinetta SWB
Ferrari 250 GT Berlinetta SWB, without any doubt, is the most enigmatic creation by the automobile genius. The Prancing Horse in question, which made its debut at the 1959 Paris Motor Show, has been modified by the company Forge Design to have a body of lightweight materials like carbon fibre and aluminium. The corporation will install a V12 engine that runs on hydrogen, turning the example into a green car to make its sustainability efforts appear more apparent. The model has a relaxed top, a larger bonnet, and projecting headlamps. The 250 SWB model's Comp 61 variation inspired the New York-based automobile designer as they come up with the term Competizione Ventidue for their project. All the vehicles in this series had the same lightweight chassis and svelte aluminium bodywork.
Benelli TRK 502X
Around the middle of May 2022, Benelli Motorcycles introduced its improved TRK 502X in China. The steel swingarm was replaced with an aluminium alloy pivoting fork in the new Benelli TRK 502X. With this modification, the component's average weight has been reduced by an additional 3.6 kilogrammes or 8 pounds.
Japanese pharmaceutical
Eisai, Takeda, Astellas, and Daiichi Sankyo, well-known Japanese pharmaceutical corporations, had teamed up to reduce the carbon emissions from medicine packaging. The companies decided to adopt greener packaging strategies to promote environmental progress. Among other notable advancements, using 100% recyclable aluminium as a raw material for pharmaceutical packaging has dramatically increased in the Japanese pharmaceutical business. Undoubtedly, this will result in a quick extraction procedure whereby these aluminium strips are instantly routed via recycling equipment for payback, establishing an endless circular economy. Creating recyclable and biodegradable polymers made from sugarcane is one of the practical measures taken by these businesses; Natupharma commercialised this idea, which pharmaceutical corporations like Astellas have adopted.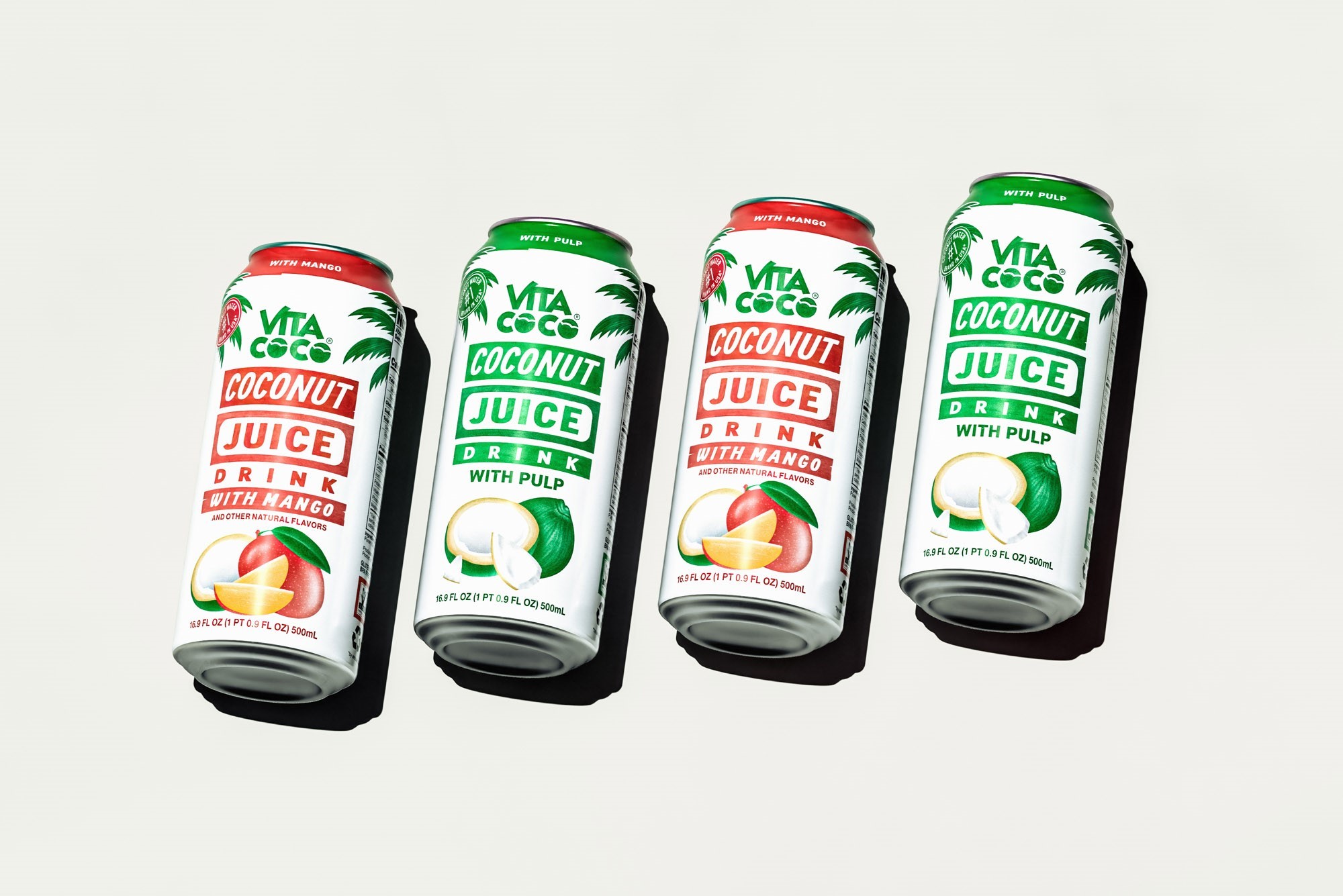 Vita Coco
New York-based refreshing coconut water brand Vita Coco released its coconut water in 16.9-ounce aluminium cans. Since aluminium cans don't allow direct sunlight to enter, using them will help keep the edible product inside in good condition and increase the can's shelf life. Furthermore, because aluminium is an indefinitely recyclable material, Vita Coco may recycle used beverage cans to create new containers for new batches of beverages, fostering the development of a circular economy.
Hylux
Hylux, a US-based manufacturer of health beverages, introduced a new recyclable, customisable aluminium bottle for its unflavoured spring water. The Boston campus of Northeastern University will be the first purchaser of the bottles, which will initially be made accessible to select organisations for sale and distribution within their networks. Reusable tops on the bottles allow for several uses, and after recycling, they may be made into new bottles in as little as 60 days. The two beverages included in the new bespoke bottles are vitamin-enhanced flavour-enhanced water with 80 calories per bottle and unflavoured spring water. The two-mile-deep spring that supplies the pure mountain, alkaline-balanced and BPA-free spring water is nationally protected.
American Bubble
The American Bubble, a Los Angeles-based bubble manufacturer, is the first patent-pending, eco-friendly, long-lasting bubble system created in the United States. The firm introduced its Bubble Tree product in an aluminium bottle, reflecting the brand's sustainability and environmental safety ideals. The container was created in association with metal packaging supplier Trivium, and it was most recently recognised with a World Packaging Organization WorldStar Award. The compatibility between the composition of the bubbles and the aluminium bottles was assessed, according to Chas Aylsworth, Business Development Manager at Trivium Packaging.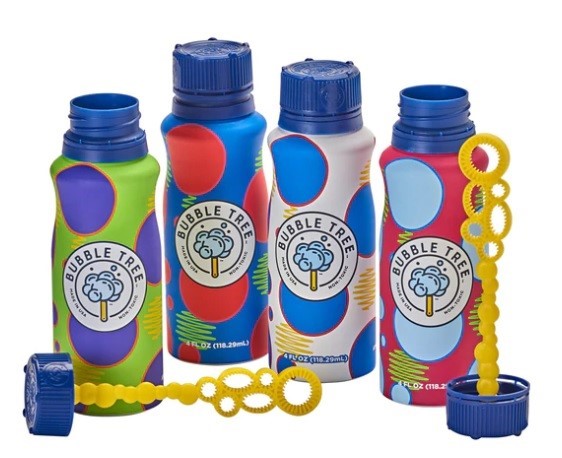 Emballator 
The packaging company Emballator, with its headquarters in Sweden, introduced six green energy-produced mono-material PE or aluminium tubes, including the twist-off Recap, Reseal, Reclose, and Capped types. The tubes can be produced specifically to meet medical requirements for pharmaceutical usage or in common grades. According to the corporation, its goods follow ISA 1401, ISO 9001:2015, and 15378:2017 certification requirements. Technically speaking, smaller bits leave fewer imprints. Therefore the business claims that this breakthrough is for small quantities of medicine or ointment. Additionally, Emballator asserts that only green power is used to produce all of its goods.
Anderson Valley Brewing Company (AVBC),
Anderson Valley Brewing Company (AVBC), a California-based brewery, announced that they are shifting from glass bottles to aluminium cans, making the switch to the most environmentally friendly beer packaging conceivable. Recycling a can requires 90 per cent less energy than recycling glass bottles since aluminium is constantly recyclable. AVBC stated they would use aluminium cans with cardboard covers to pack the beer bottles. Additionally, AVBC reduced their shipping by around 60 per cent by switching from glass to cans. Cans are better for transportation since they are lighter and more efficient. Aluminium cans help keep beer fresher for longer by permitting a more airtight seal and blocking all UV radiation.
Small beer
The London brewery Small beer took this call of offering its IPA beverages Small Beer Lager, Small Beer Session Pale, and Small Beer, in aluminium cans. Aluminium cans are more ecologically beneficial than bottles on almost all fronts, according to Felix James, a co-founder of Small Beer, when comparing manufacturing and use. Aluminium cans stack neatly in slabs for easy transportation, store more capacity than bottles, and are substantially lighter. Aluminium cans are significantly less likely to be broken in transportation than bottles since they are also flexible rather than brittle. This helps to decrease wastage in a modern e-commerce sales environment.

To get connected with the world of the global aluminium value chain, register for our Global Aluminium Expo 2023.