On Tuesday, a top government official announced that redeem centres for aluminium cans and glass bottles will resume operations in Seychelles on March 20, a day later than usual, due to persisting difficulties. Seychelles has six primary redemption centres where collectors may drop off their aluminium cans and PET bottles. On the second and third most inhabited islands, Praslin and La Digue, respectively, there are one and four on Mahe, the major island. In the meantime, beginning on March 20, individuals can bring their glass bottles and cans for recycling.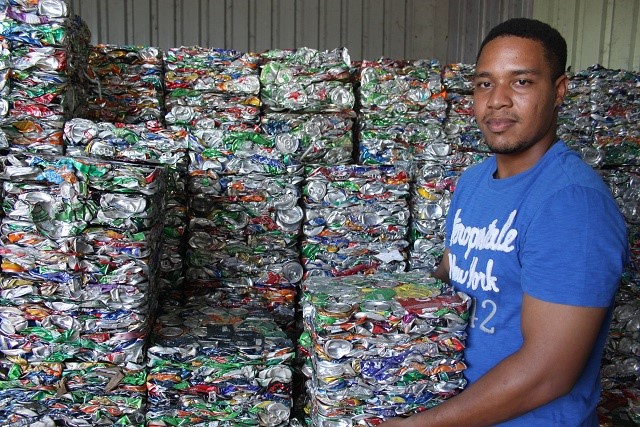 Denis Matatiken, the Department of Environment's main secretary, told reporters that owing to difficulties that were out of their control, the environmental authorities decided to terminate the exchange period in November rather than the customary December. Due to the lack of specialised services for collection throughout the island country, these centres are the only reliable collection places for PET bottles, aluminium cans, and glass bottles.
Matatiken said, "last year there were shipping lines that were refusing to take the plastic bottles despite the plastics being shredded at the redeem centres."
He said that the centres could re-open their doors, albeit a little later than normal, thanks to assistance from the recycler at the ministry level. Ukraine was one of the nations to which Seychelles shipped its recycled PET bottles, but given the continuing crisis, this choice had to be reconsidered by the government.
"There are shipping companies that have made these declarations on the international scene that they will no longer be accepting empty PET bottles. Which is why, we as a country will have to re-think our position where they are concerned – with a lot of consultations with those concerned," added Matatiken.
Because of these difficulties, the redemption centres closed last year and have not yet re-opened their doors while the ministry attempts to resolve the problems it has exporting the shredded PET plastics.
"The information as to when the redeem centres will re-open will be available on the media and through sensitisation programmes," said Landscape and Waste Management Agency (LWMA) deputy CEO Rahoul Mangroo.
The primarily inhabited islands of the archipelago are managed by the state-owned LWMA Corporation for garbage collection. Before bringing in their glass and aluminium cans, residents of Seychelles' three main islands, Mahe, Praslin, and La Digue, must make an appointment with the redemption centres.

Since January 2021, glass bottles of alcoholic drinks entering the nation must pay a deposit of $0.10, or SCR2, to promote recycling and reduce the quantity of garbage in Seychelles' landfills. The programme was established as a part of the government's initiative to get people to return their used glass bottles to stores rather than discard them or let them harm the environment.
This news is also available on our App 'AlCircle News' Android | iOS