The recycled aluminium sector is the most prominent budding department in the industry. This week, Italy-based Inca Packaging vouched to introduce new packaging variables for 2023 using sustainable design ideas focusing mainly on recycled aluminium. The District Council of Oregon has charged Hydro Extrusions USA for air pollution its facilities cause around the area, and the Norwegian aluminium head has pleaded guilty. Sweden's Stena Aluminium, the leading producer of recycled aluminium, has been approached by the country's electric performance car company, Polestar for materialising the Polestar 0 Project with raw materials from the former. Lastly, there was news about Finnish recycled aluminium producer Kuusakoski Group Oy spending 25 M€ for a new production line housed at the recycling plant, Heinola.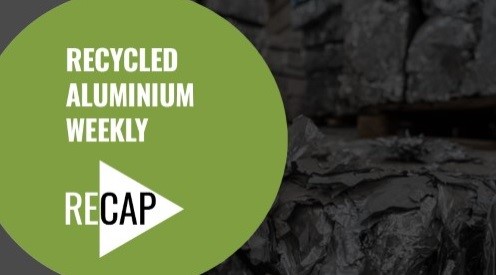 Since the launch of the Beverage Container Refund Scheme (BCRS) in Malta, more than 20 million aluminium cans and bottles have been returned, enabling the firm in charge of the programme to meet the goal it set for the first two years of operations, said BCRS Malta Ltd chairperson Pierre Fava.
To know more: https://www.alcircle.com/news/maltas-bcrs-initiative-recycles-over-20-million-aluminium-cans-and-bottles-in-two-months-89820
The Italian company Inca Packaging, with headquarters in Porto Valtravaglia, north of Milan, engaged in creating aluminium and plastic components for packaging in the cosmetic sector, has revealed some exciting plans for 2023. However, these plans include new investors, a new management team, and a new logo.
To know more: https://www.alcircle.com/news/inca-introduces-new-packaging-components-using-recycled-aluminium-89846
The leader in aluminium recycling, Hydro Extrusion USA, has been accused of an air pollution crime and charged almost half a million dollars in penalties. The recycling firm has taken up the blame and agreed to pay up.
To know more: https://www.alcircle.com/news/hydro-extrusion-usa-pleads-guilty-to-air-pollution-charges-by-oregon-district-89851
Waste disposal is one of the significant problems the cruise line industry has been dealing with for quite some time now. However, with the latest advancement shown by 'Symphony of the Seas,' one of the largest cruise ship in the world, the problem of disposing of waste ranging from aluminium bottles, cans or even food materials have become a little less complex.
To know more: https://www.alcircle.com/news/symphony-of-the-seas-uses-high-tech-cleaning-system-to-dispose-of-aluminium-cans-89864
Recycling is a crucial component of the aluminium sector, which is commercially, technically, and environmentally sound. Similar is the situation with a group of volunteers at St. Bruno Parish in South Greensburg, who are acclaimed for their recycling initiative. In 2016, the Creation Care Team was established due to Pope Francis' encyclical from the year before.
To know more: https://www.alcircle.com/news/south-greensburg-church-team-honoured-for-their-aluminium-can-recycling-initiative-89855
The Swedish electric performance car company, Polestar, has signed up with Stena Aluminium for the Polestar 0 project, which aims to create a genuinely climate-neutral car by 2030. Stena Aluminium in Älmhult, Sweden, is the leading aluminium producer using recycled raw materials.
To know more: https://www.alcircle.com/news/recycled-aluminium-producer-stena-aluminium-joins-the-polestar-0-project-89862
Kuusakoski Group Oy, a recycling pioneer and the only recycled aluminium producer in Finland, has reportedly invested 25 M€ in a new production line at the recycling plant in Heinola. This project will ramp up the company's recycling capacity for non-ferrous metals, including aluminium.
To know more: https://www.alcircle.com/news/kuusakoski-group-invests-25-m-to-ramp-up-the-recycling-capacity-of-non-ferrous-metals-including-aluminium-89866

Artificial Intelligence (AI)-equipped waste management robotics firm, Recycleye, has gathered US$17 million in funding during its recent financial drive. Recycleye optimises AI-run waste-extracting robots to reduce the cost of sorting material waste. The technology applies the smartness of a computer and high-end robotics to clasp and sort the materials without any hindrance.
To know more: https://www.alcircle.com/news/recycleye-uses-ai-based-sorting-technology-to-separate-aluminium-from-waste-materials-89874
This news is also available on our App 'AlCircle News' Android | iOS