The Italian company Inca Packaging, with headquarters in Porto Valtravaglia, north of Milan, engaged in creating aluminium and plastic components for packaging in the cosmetic sector, has revealed some exciting plans for 2023. However, these plans include new investors, a new management team, and a new logo.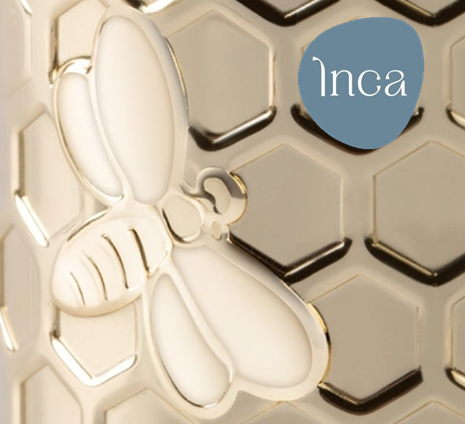 Since 1951, Inca has been a manufacturer of aluminium and plastic primary packaging for perfumes, cosmetics, and skincare products. The company's history is closely linked to the processing of aluminium components.
Stefano Parodi, the new CEO of Inca, said, "We have learnt to shape this material into all possible shapes and sizes, regardless of the quantities required, thanks to the great flexibility of our industrial process."
As a result of aluminium's 100 per cent and indefinitely recyclable nature, the company now considers this specialization a considerable advantage.
The company employs 160 people and achieved a turnover of EUR 20 million in 2022. Inca's production equipment includes:
Twenty transfer presses
Two anodizing lines
Around fifty assembly machines
Ten lines of plastic injection machines
Following the acquisition, the company restructured its management while retaining several historical Inca collaborators, including Alessandra De Giorgi in Sales, Giorgio Dianin in Development and Innovation, and Walter Zanzi in Industrial Organization and Supply Chain.
Stefano Parodi said, "At the same time, we are going to add to the team new experienced figures, specialized in the industrial transformation of the exclusive aluminium-based products we manufacture."
Inca recently created a line of luxury lids for the Volzhenka caviar brand out of pure aluminium, resulting in a gleaming surface. The lid has the customer's logo engraved in relief, and the side has a laser-decorated sturgeons motif.

Valmont's Luminosity line of skin care products has customised aluminium caps and an embossed logo. The surface is lacquered in pink using a holographic technique that produces changing reflections depending on the light. Inca displayed a high-end eco-designed, refillable, 100% recyclable aluminium travel spray with a honeycomb pattern at Paris Packaging Week.
In addition, Inca is working on product design using recycled aluminium (RE-AL), recycled plastics, and the development of mono-material packaging and refillable packaging.