Alcore Technology Centre has successfully installed the advanced Bath Pilot Batch Reactor, marking a significant development in the aluminium industry. The progress represents a noteworthy advancement for ABx Group and its subsidiary, Alcore, which has an 83 per cent ownership stake. The reactor has been completely installed and is scheduled to start the commissioning process this week. One of the primary characteristics of this system is its use of advanced technology mainly designed to optimise the process of mixing, hence playing a crucial role in augmenting the yield of fluorine.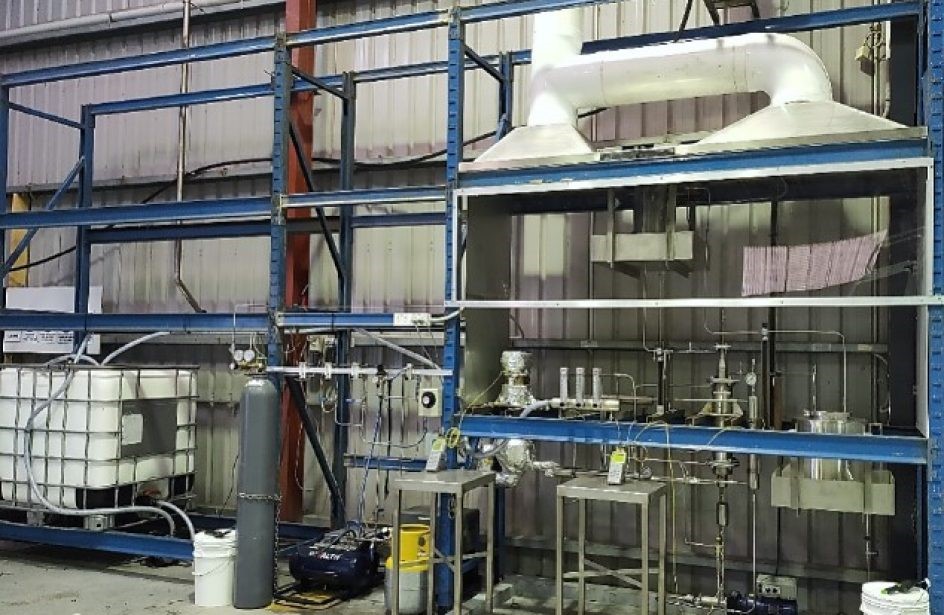 "The commissioning of this state-of-the-art reactor will be a major milestone in the development of the ALCORE process, as it will demonstrate that sufficient fluorine yield can be achieved using commercial reactor designs and process conditions. This significantly increases confidence in the overall process scale-up and commercialisation," said ABX Group's Managing Director and CEO, Dr. Mark Cooksey.
Alcore has been at the forefront, establishing a pilot plant facility to recover fluorine from 'extra bath,' a byproduct of aluminium smelting. This is converted to hydrogen fluoride. Following the commercial phase, hydrogen fluoride is converted to aluminium fluoride, a high-value chemical required for aluminium smelting.
The Alcore team has thoroughly investigated the possibilities of obtaining a high fluorine yield from aluminium smelting waste. The catch, however, is in achieving good process mixing, which was an issue with ALCORE's previous laboratory reactor. To address this, the recently introduced Bath Pilot Batch Reactor integrates cutting-edge technology that significantly enhances process mixing.

The reactor, designed by Alcore's technical team, was ordered from a specialised international supplier in late March. Its process capacity is 10 times its laboratory equivalent, ready to redefine efficiency. If the pilot batch reactor achieves its projected high fluorine production, it is expected to boost confidence in the continuous pilot plant's performance and the commercial plant's. Furthermore, they anticipate it will lead to substantial study on the processing and commercial evaluation of metal sulphate co-products.