Hindalco Industries Limited, one of India's biggest aluminium manufacturing companies belonging to the Aditya Birla Group, announced its fourth quarter and full-year results for the financial year 2022-23 ended March 31. The report indicated a 37.4 per cent year-on-year plunge in net profit to INR 24.11 billion for Q4 compared to INR 38.51 billion a year ago. However, on a quarter-on-quarter calculation, the profit recorded a hike of 77 per cent from INR 13.62 billion.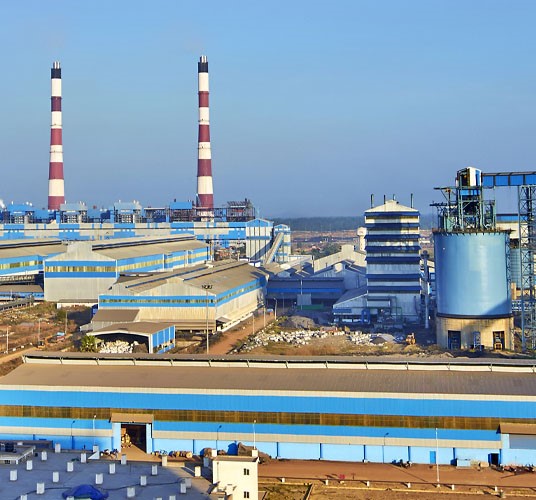 The annual net profit of the company also registered a downfall from INR 137.30 billion in FY2022 to INR 100.97 billion in FY2023 despite a 14 per cent increase in consolidated revenue from INR 1,950.6 billion to INR 2,232 billion, emerging as an all-time high. 
The year-on-year drop in net profit in Q4 and full-year could be attributed to the rising expenses; however, offset by a quarterly growth at March-end driven by a continued focus on cost control.
At the end of the March quarter, Hindalco earned revenue of INR 558.57 billion, almost flat compared to INR 557.64 billion in Q4 FY2022 but 5.09 per cent up from INR 531.51 billion. 
Hindalco's consolidated EBITDA in FY2023 stood at INR 241.31 billion, down by 19.71 per cent from INR 300.56 billion in FY2022. In Q4, the EBITDA was at INR 58.18 billion, down by 23.42 per cent year-on-year from INR 75.97 billion but up by 48.04 per cent quarter-on-quarter from INR 39.30 billion. 
From the upstream sector, Hindalco yielded EBITDA of INR 84 billion in FY23 compared to INR 125 billion in FY22, while from the downstream earned 6.27 billion versus 3.82 billion, highest-ever growth in FY2023, which reflected the company's strategic focus on enhancing the segment.  
Novelis, an independent subsidiary of Hindalco in America, reported total shipment of flat rolled products at 936,000 tonnes in Q4 versus 987,000 tonnes a year earlier, down by 5 per cent Y-o-Y but up by 3 per cent Q-o-Q supported by higher aerospace and record automotive shipments.
Hindalco also noted in its report that it commenced commercial production of 34,000 capacity aluminium extrusion plant and began delivering low-carbon aluminium to global customers. 

Mr. Satish Pai, Managing Director, Hindalco Industries, said: "Our diversified business model continues to drive Hindalco's resilient performance in challenging times. Looking ahead, a Net-Debt-Free India business and a strong balance sheet will continue to power our ambitions for organic growth. We also continue to drive our holistic ESG approach with specific targets that go beyond carbon emissions, and encompass other planet-critical aspects like waste, biodiversity, water positivity, and community inclusion."