To make it simpler for customers to distinguish between Sprite Original and Sprite Zero Sugar, Coca-Cola announced that it is planning to revamp the packaging of their 330ml aluminium cans, multipack cans, 500ml and 2ltr PET bottles, as well as 330ml glass bottles.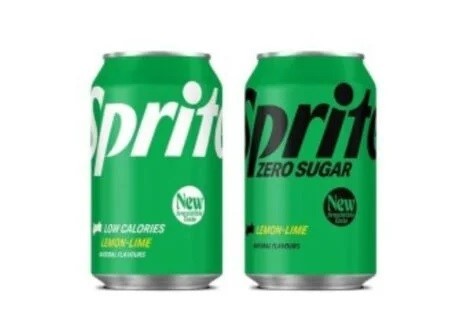 Additionally, to receive new packaging, the beverage will also have an enhanced lemon-lime flavour. The brand's forthcoming campaign, which will launch in the year's second quarter, will highlight the updated flavour and style.

"The refreshed taste will be accompanied by the roll-out of a new packaging design that brings a clean and stylish edge to the classic Sprite look, with sleek new white and black text that will clearly differentiate Sprite and Sprite Zero Sugar whilst delivering impact on shelf,"said  Coca-Cola Europacific Partners GB, vice president of commerical development, Martin Attock.