Following the disappearance of an employee of Bosai Mineral, Linden, Region 10, residents protested at the company's office, calling for the complete halt of bauxite mining on March 12, 2023.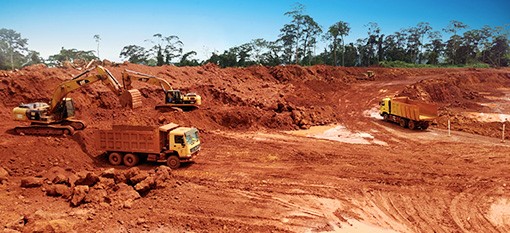 Neptrid Hercules, a company operator for the last 40 years, went missing in the early hours of Saturday. He is now presumed dead after a plot of land he was working on devoured him and the bulldozer he was driving.
Despite the fact that a search and rescue operation was immediately launched, the man and the equipment are still missing more than 24 hours later. Hercules was working with a bulldozer to clear a plot of land when it caved in, according to reports. The man and the bulldozer are thought to be trapped several feet underground.

On March 11, 2023, company employees used heavy machinery to clear the area, and despite the assistance of metal detectors, the search proved fruitless.
This news is also available on our App 'AlCircle News' Android | iOS