Oftentimes, top OEMs in automobile parts manufacturing and global institutional metal traders find it difficult to discover and maintain regular supply contracts with local producers in Africa. The main issue is that all negotiations are done remotely, without trust, and buyers do not have a local presence in Africa to ensure that quality, quantity, and delivery timelines are as agreed. 
This problem has left local producers in Africa operating poorly at about 25% of their installed capacity, while a good number of them lack input financing to meet production. For recycled metals producers who are mainly into critical base metals such as aluminium, copper, and lead recycling, their business development remains poor due to the lack of a global Africa-focused firm that could have a local presence to ensure optimal contract implementation, input financing, as well as metals purchasing business growth between foreign buyers and local producers in African countries.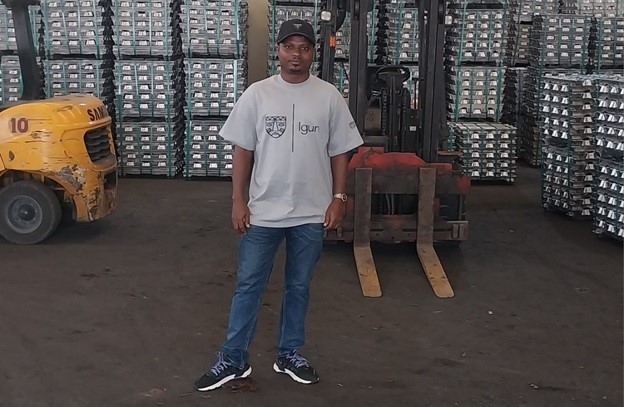 To solve this problem, Igun Metals and Finance Inc. was established in 2022 in Canada and also incorporated in Nigeria to help global buyers find and purchase metals of African origin in the required contractual quality, quantity, and delivery schedule. Igun Metal's Founder, Daniel Inyang, worked for Sun Metals Ltd in Nigeria as a Business Development Manager and has over six years' experience as a Base Metals Consultant, a decade's experience as a Product Marketing Professional, and has negotiated significant supply contracts with established buyers such as Glencore Plc, Ardevur Holding Ltd, Marubeni Corporation, and Toyota of Japan. Daniel notes that he founded Igun to be "the world centre for sourcing and trading metals of African origin", being the firm with a local presence in Africa to solve key problems after seeing the challenges prevalent in the African metals production and trading industry.
Igun Metals aggregates local producers in different African countries, which they have visited, inspected, ran KYC, and verified for credible production and export. Igun Metals' key officers are attached to each listed local producer factory with an on-the-ground presence, thereby providing supply to foreign buyers at scale. Igun Metals has been successfully onboarded by AL CircleBiz, one of the world's first aluminium B2B marketplace. The products offered by Igun Metals includes ADC12 Ingot, Aluminium Alloy Ingot 3000 Series, Aluminium Alloy Ingot 5000 Series, Aluminium Alloy Ingot 6063 Series and Aluminium Alloy Ingot AK5M2. 
Igun Metals also offers institutional buying partners the following commercial model:
Guaranteed supply of top-quality base metals.
Solving the needs of global foreign buyers with a local presence in African producer factories.
A free payment holding mechanism and collateral management for the buyer.
Saving time and money on third-party inspection and remote negotiations.
Order testing and inspection services, quality control mechanism (sampling, grading, weighing, certifying, and tracking of actual product manufacturing/delivery)
Value-chain consultancy on various metals of African origin.

For local African producers, Igun Metals provides access to a stable and endless global demand for their products. The company also assists verified producing partners with input financing where needed.
With Igun Metal's operations, Africa's Aluminium alloy and other base metals industry is now organized in favour of institutional foreign buyers, ensuring credible and stable supply contracts. In line with its corporate vision and to support the current business model, Igun is also building an online B2B marketplace to streamline the sourcing, logistics, and 360-degree trading of metals of African origin, offering a global African Metals Exchange.
Igun Metals and Finance Inc. supports the United Nation's Sustainable Development Goals (SDGs) with the goal of facilitating sustainability and industry at scale by powering up to 50 million metric tonnes of waste metal recycling annually in Africa, thereby reducing up to 200 million metric tonnes of CO2 emissions annually.
Igun Metals Inc. has its Head Office in Canada and its first African Office in Lagos, Nigeria.