Zhaofeng Tiancheng Aluminium Company, a part of the Huayang Group, has recently achieved a significant milestone as its production and sales both surpassed 10,000 tonnes.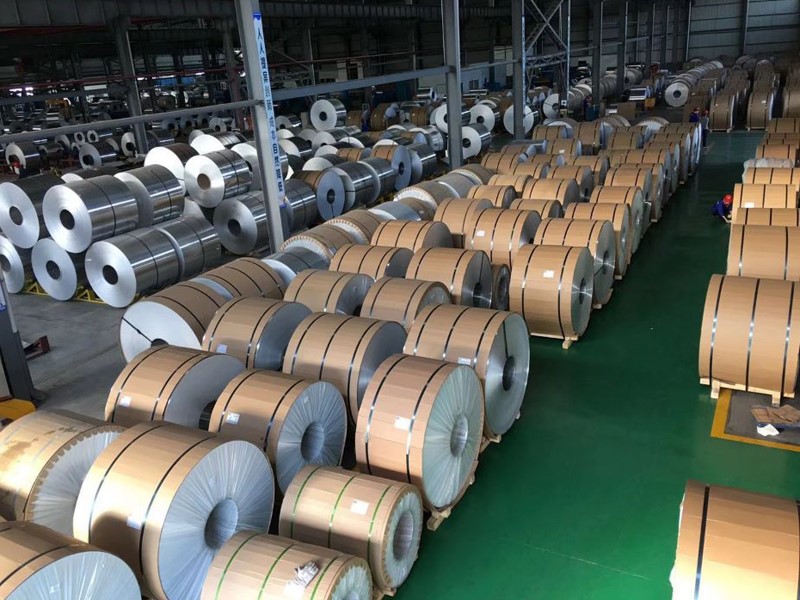 In the month of August, Zhaofeng Tiancheng Aluminium Company experienced a surge in production and sales, with a remarkable output of over 10,600 tonnes of cast-rolled strip and sales nearing 11,000 tonnes. These figures mark an all-time high for both production and sales.
Throughout the year, Zhaofeng Tiancheng Aluminium Co., Ltd. remained steadfast in its commitment to achieving a profitable year. The company embraced benchmarking management practices, unlocked its internal potential, and diligently pursued refined operational strategies while closely monitoring the execution of various tasks. Every department within the company proactively addressed market challenges by optimising production in each workshop, streamlining critical processes, and identifying opportunities to enhance single-machine efficiency. As a result, the casting and rolling single-machine efficiency increased by 0.5 tonne per day, cold rolling mill efficiency improved by 0.6 tonne per day, and equipment utilisation rates surged from an initial 50 per cent at the beginning of the year to an impressive 91.7 per cent.
Following the successful accomplishment of all first-half targets, even in the face of daunting production challenges and substantial market risks, Zhaofeng Tiancheng Aluminium Company redoubled its efforts to manage production effectively, strengthen the synergy between production and sales, align production with market demands, and expand its profitability. The company pursued a multifaceted approach to production and sales, capitalising on the advantages of its 3 series products, seizing market opportunities, and driving high-quality enterprise development.
Entering the month of August, Zhaofeng Tiancheng Aluminium Company further optimised and adjusted its product portfolio, steadily increasing its casting and rolling capacity while ensuring the smooth operation of 11 casting and rolling production lines. Stringent quality control measures were implemented throughout the production process, complemented by the reinforcement of the production technical team and comprehensive quality management regulations. The company remained committed to benchmarking management principles. Additionally, close market alignment and sales promotion efforts were undertaken, with a focus on refining production and sales tasks and reinforcing responsibilities across all operational phases.
To strike a balance between production and sales, the company organised safety production initiatives in the production workshop and dispatched supply and marketing teams to engage with customers, gathering essential information on downstream market demands, inventory levels, and product specifications. Customer feedback and suggestions were actively sought to guide production arrangements and aluminium price policies, enabling the company to tailor its product offerings to market dynamics. In August, the cast-rolled strip output grew by over 1,400 tonnes year-on-year, and product sales increased by nearly 1,000 tonnes compared to the previous year.