Berzinc is the second-largest yacht built by the Astilleros de Mallorca shipyard and has been successfully sold to Paul Madden of Xplorer Yachts. Berzinc is the second-largest yacht ever produced by the Astilleros de Mallorca shipyard, underscoring its impressive size and significance in luxury yachts and featuring an aluminium superstructure.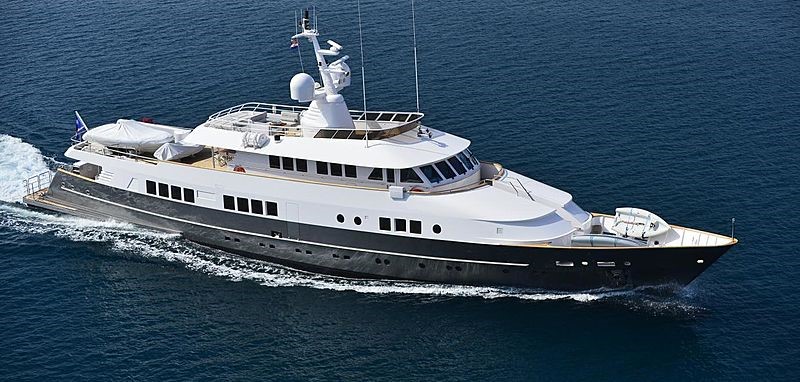 The focused work of key individuals and prominent agencies on both sides enabled the effective conclusion of this transaction. Paul Madden, the buyer's representative with Xplorer Yachts connections, gave essential insight and direction throughout the process. On behalf of the seller, Christopher Mosley of SuperYachtsMonaco and Edward Dickinson of Northrop & Johnson displayed great competence and experience, assuring a smooth and mutually profitable end to this substantial transaction.
Astilleros de Mallorca is an established company in Mediterranean Spain, strategically located inside the Port of Palma and conveniently accessible with a short stroll from the city centre. It is one of the first facilities to provide a comprehensive 'one-stop' solution for superyacht refit and maintenance services.
Aluminium is prevalent in modern boat building because it combines strength, lightness, and corrosion resistance. Its application in yacht construction produces sleek and agile vessels that are fuel-efficient and capable of quickly navigating a wide range of waterways. Aluminum's adaptability allows yacht designers to create unique and bespoke designs while maintaining structural integrity. Furthermore, aluminium's resistance to the harsh marine environment contributes to lower maintenance requirements, making it an excellent choice for those seeking the right combination of performance and lifespan in their yachts.
Berzinc, which has been cruising the waters since 1977, features an exterior design by Charles E. Nicholson and Navirex. Charles E. Nicholson signs the naval architecture of the ship. Berzinc can accommodate up to 12 guests on board, ensuring their comfort and delight throughout their marine vacation, as well as nine staff members, including the captain.

Berzinc has a strong steel hull and an aluminium superstructure, demonstrating a combination of strength and lightweight design concepts. This yacht achieves a comfortable cruising speed of 10 knots thanks to twin MTU engines, recognized for their dependability and performance. Berzinc can reach a top speed of 14 knots for those wanting faster navigation, exhibiting both versatility and capability in her marine adventures.