The Medstraum vessel, powered by batteries, was created as part of the TrAM (Transport: Advanced and Modular) project. It has zero emissions and is used for commuting in the Stavanger region, Norway. Its development is paving the way for fast ferries that are environmentally friendly. The vessel has been constructed with aluminium sourced from Hydro.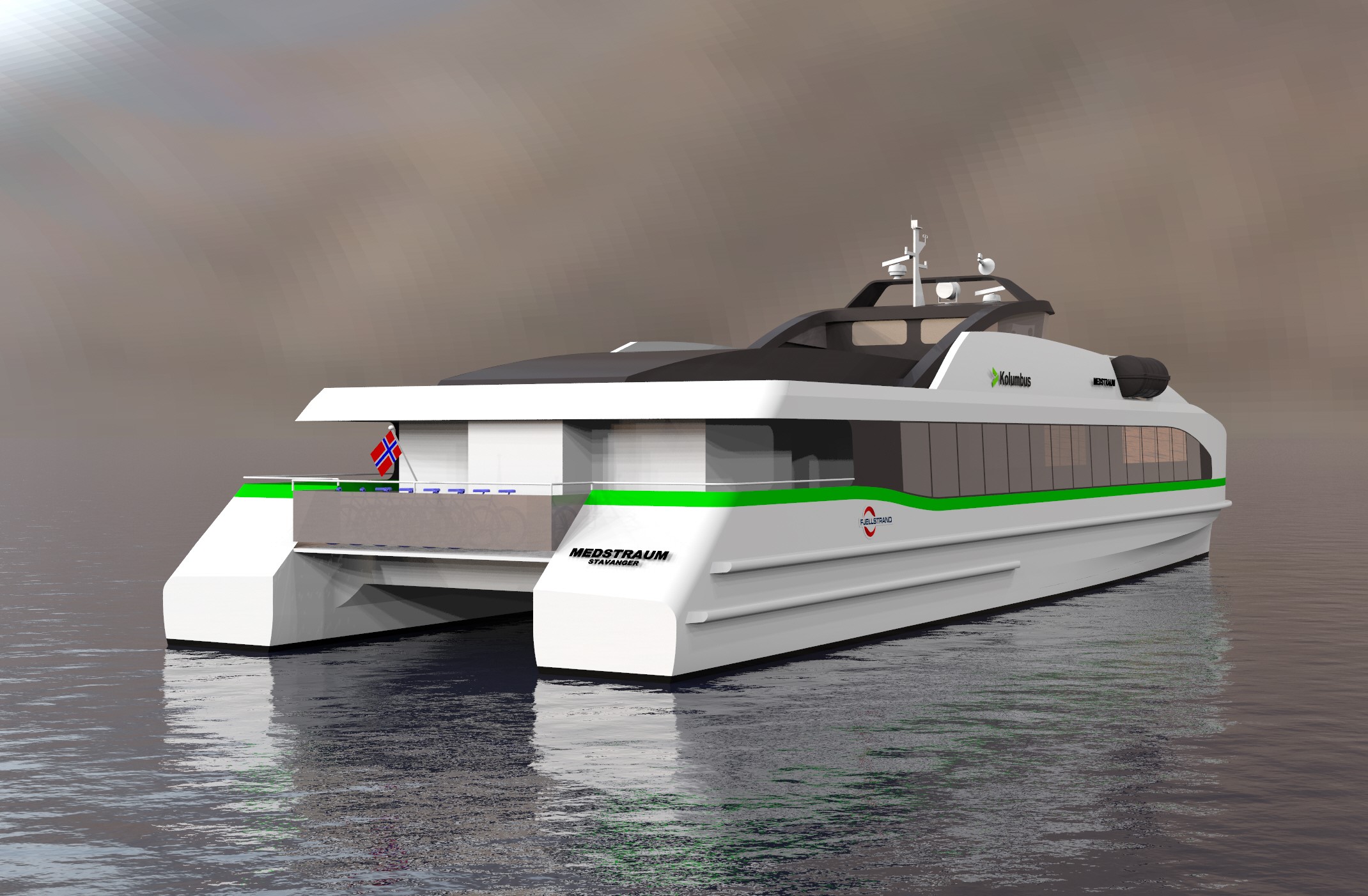 As Edith explains, 'In this project, technological innovation has been high on the agenda. With a brand-new propulsion system, low-weight aluminium modules and hull forms derived from research on hundreds of examples, Medstraum has been tailored to optimise energy efficiency.'
However, fast ferries and car ferries create a lot of CO2 emissions compared to the number of passenger kilometres travelled. They account for 56% of all public transport emissions in the region.
The Medstraum was developed through collaboration between various partners in Europe and Norway as part of the TrAM project funded by the EU's Horizon 2020 programme. The vessel was built at the Fjellstrand yard in Norway, with initial tests conducted in Hamburg.
The TrAM team drew inspiration from the car industry's modular practices, allowing the Medstraum vessel to be built with a modular design. This makes it possible to reduce manufacturing and engineering costs for building future vessels.

TrAM is a finalist for the European Sustainable Energy Awards 2023 in the Innovation category, recognizing outstanding EU-funded projects that show an innovative path towards clean energy transition.