After enduring 10 months of stringent cost-cutting measures, the recent announcement of NICHE Fused Alumina's new restructuring plan has pushed the workers to the brink. Following a relentless 6-day strike, they have temporarily suspended their movement, pending a pivotal consultation with the company's management.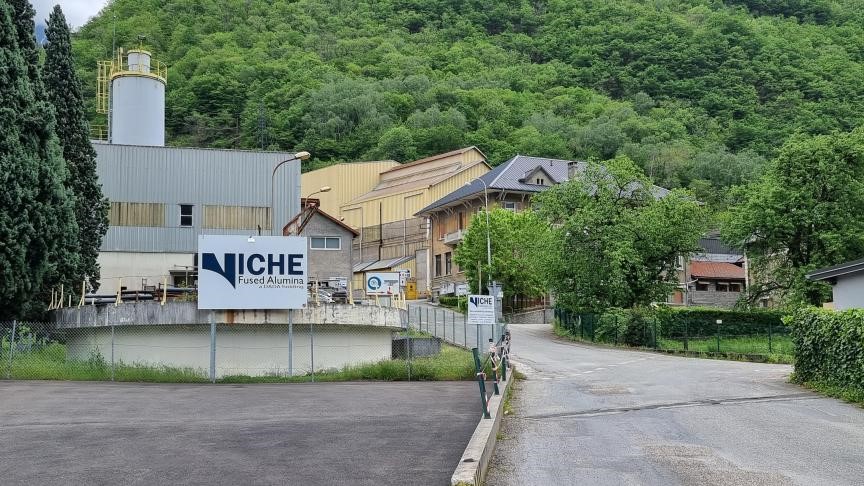 "The year 2023 was complicated for the company, which saw the number of its orders drop following production difficulties," explained Jean-François Vicini, David Bourquenoud, Carine Francina, and Anthony Buttarello, elected officials from CGT.
"The situation became financially delicate and a first reorganisation was announced on July 28 in order to limit costs. The temporary contracts were stopped and the fixed-term contracts expiring (i.e. around 20 positions), were not renewed. Incentive bonuses have been reduced. Night bonuses, which had been maintained until then, were to be gradually eliminated from September until being completely eliminated at the end of December. Investments were reduced to zero, and partial unemployment was introduced in all sectors of the factory."
"At the beginning of August, we were told about an organisation from the top of management. This echoes a survey on Psycho-Social Risks carried out in April 2022, carried out at the request of the CSE," they continued, "We were only informed once the new organisation was in place that 10 managers and foremen had been promoted, and that it was planned to hire 3 other managers, including 1 on a fixed-term contract, as well as a transition manager is being made available, which represents a considerable cost. If this reshuffle could have been accepted a year ago, it is difficult to accept given the new context in which we are currently operating."
After a week-long strike that resulted in the factory's closure, the representatives managed to secure an interview with the management. During this negotiation, they successfully advocated for the reinstatement of night shifts, thanks in part to the support of workers from other departments. Furthermore, the maintenance team is set to receive assistance through the recruitment of fixed-term contracts. In light of these developments, the strike was temporarily suspended until the scheduled interview on September 20.
At this forthcoming meeting, the focus will be on assessing whether their demands have been acknowledged. These demands include:
Enhancing the sales department
Ensuring equitable treatment across various social classes
Bolstering research and development efforts for their products
Maintaining an adequate maintenance staff
Preserving existing bonuses
Securing a career management agreement that aligns with contemporary standards and needs
Workers responded to management's call to tighten their belts by taking on additional duties left vacant by departing temporary and fixed-term colleagues, with some even opting for voluntary departures. While these changes caused disruptions, especially in the maintenance department which lost 5 members, employees remained committed, despite experiencing wage reductions due to the elimination of night shifts. Their deep attachment to the factory and determination to fulfil orders showcased their dedication to the company's success.