Vedanta Ltd has proposed to invest $250-300 million in the next fiscal for ramping up the alumina refinery capacity at Lanjigarh. The company has planned to expand the capacity to six million tonnes per annum from its current 1 million tonnes.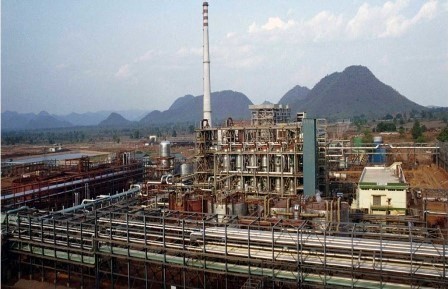 Metals and mining giant Vedanta expects to recover the invested sum within two years, banking on locally sourced bauxite to trim logistics costs, Business Standard reports.
 "Every tonne of aluminium produced with the Odisha sourced bauxite which can be used in expanding refinery capacity, will give us Ebitda (earnings before interest, taxes, depreciation and amortisation) advantage of $400 per tonne. So, if you are able to cover 50 per cent or 60 per cent of our requirement, then to that extent, $200 to $250 straight away goes up in the Ebitda margin on a permanent basis because reserves will last easily for 15 years and more mines will come up", Arun Kumar, chief financial officer of Vedanta Ltd at the company's recent results conference call.
"Our Lanjigarh refinery expansion will happen in a staggered manner. In Phase-I, we will scale up capacity to four mtpa and we hope to achieve this by March 2020. At full ramp-up, our dependence on imported alumina will trickle to nil", a senior Vedanta Ltd executive had said.
Recently, Vedanta has sealed a long-term bauxite sourcing contract with Odisha Mining Corporation (OMC), according to which, 70 per cent of the bauxite mined by OMC at its Kodingamali mines will be supplied to Vedanta. The company expects to source 250,000 tonnes of bauxite per month.