Doncaster-based Senior Architectural Systems has announced the expansion of its manufacturing ability with the opening of its latest facility in Rotherham. The company is the biggest privately owned aluminium fenestration solutions provider in the United Kingdom.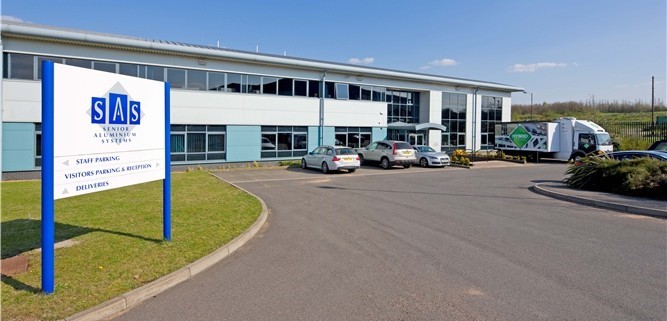 The company's turnover was over £40 million in 2021, and the rising demand for aluminium fenestration solutions under updated building regulations has instigated the company to open a new manufacturing unit. Senior Architectural Systems offers integrated powder coating solutions along with a humungous range of aluminium architectural façade systems.
This new facility on Mangham Road will provide the company with an additional 90,000 sq ft of usable storage and production space. This expansion is the beginning of Senior Architectural Systems' plans of heightening the thermal efficiency of its entire product range and substantially augmenting the production of its low U-value and UK-certified PURe® aluminium window and door solutions.
It has been speculated that Senior will start manufacturing its PURe range at the new Rotherham site by the first half of 2023. Only when the new site is fully optimised, Senior will be able to elongate the existing space in its Denaby headquarter to elevate the speed of its in-house powder coating unit along with aiding the prevailing development of its full range of high-performance aluminium windows, doors and curtain wall solutions.
The managing director at Senior Architectural Systems, Mark Wadsworth, exclaimed: "Since launching our patented PURe windows and doors in 2015, we have seen demand continuously grow, and so it was always our intention to expand our production capabilities. We have made a number of investments at our main Denaby site, so it was important that we could both complement and replicate this successful and sustainable manufacturing model by finding a site that was not only similar in size but was also nearby. The new site in Rotherham fits the brief perfectly."
"We are excited to commence production of our PURe system in the new year and look forward to maximising this new capacity to continue to enhance the thermal performance of our complete range of products," Wadsworth notified.

The Rotherham site will also serve as a storage space for Senior's nationwide delivery service schemes. Moreover, this aligns with the company's decision to have a distribution centre in Newport, Wales. After the successful optimisation, all customers in Wales and the South of England would be supplied with their needs from the two primary units in South Yorkshire, while Senior's tertiary branch in Livingston would keep up with the demands from Scotland and Ireland.