Scotland's Deposit Return Scheme (DRS) has not received positive reactions from the UK Government, and there have been prevailing talks of ending it.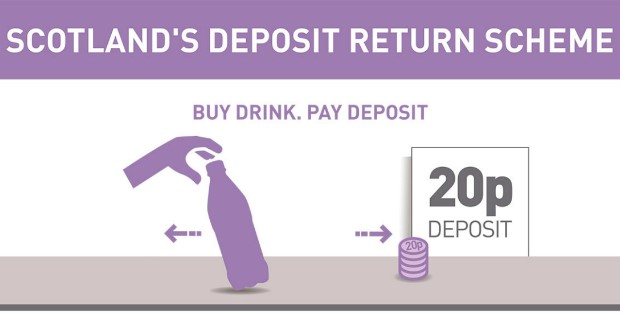 Reports confirm that Scottish Secretary Alister Jack has already instigated the UK Government to rethink the launch of this flagship recycling drive.
Scotland's DRS was established with the idea to make users pay a £0.20 ($0.24) deposit for buying drinks in a single-use container forged out of polyethene terephthalate (PET), steel, plastic, glass or aluminium.
The user would then be eligible for a cash deposit return if they turn in the empty container at one of the collecting points spread across the region's shops, hospitals and commercial outlets.
The scheme was supposed to be in action from August 2023, but it is hard to point out any affirmative time after the recent dilemma.
Alister Jack also hopes to discard a trade exemption plea from the Scottish Government for its definitive recycling drive.
Earlier in February, Alister seemed quite agitated about the scheme as there were examples of business leaders denying its feasibility as they thought the cost could be high.
Jack said in a statement: "The introduction of a Deposit Return Scheme is a challenging and complex piece of work."
"The last thing we want to do is rush into this and cause unnecessary difficulties for businesses in Scotland, particularly when many are still recovering from the effects of the Covid pandemic and are having to deal with increased costs due to the war in Ukraine," Jack exemplified.
"It is not too late to think again, and so I am calling on the Scottish government to pause its scheme and work with us to design a system that works for the whole UK," he concluded.
Only this week, there was news about Biffa, the logistical friend of DRS in Scotland that the company has invested over £80 million to construct a baseline for the ultimate application of this scheme.
From this £80 million investment, only £6 million would be kept aside to prepare a new recycling centre in place of the existing parcel depot in Motherwell's Eurocentral industrial park.
This news is also available on our App 'AlCircle News' Android | iOS