Greenback Recycling Technologies Ltd., a UK-based chemical recycler, has acquired Enval Ltd., the company behind the recycling technology used in the "first-of-a-kind" facility in southern Mexico. The hard-to-recycle plastic-aluminum laminates processing plant, which came online in Cuautla on May 25, was a lighthouse project undertaken in collaboration with Nestlé Mexico and partially financed by them.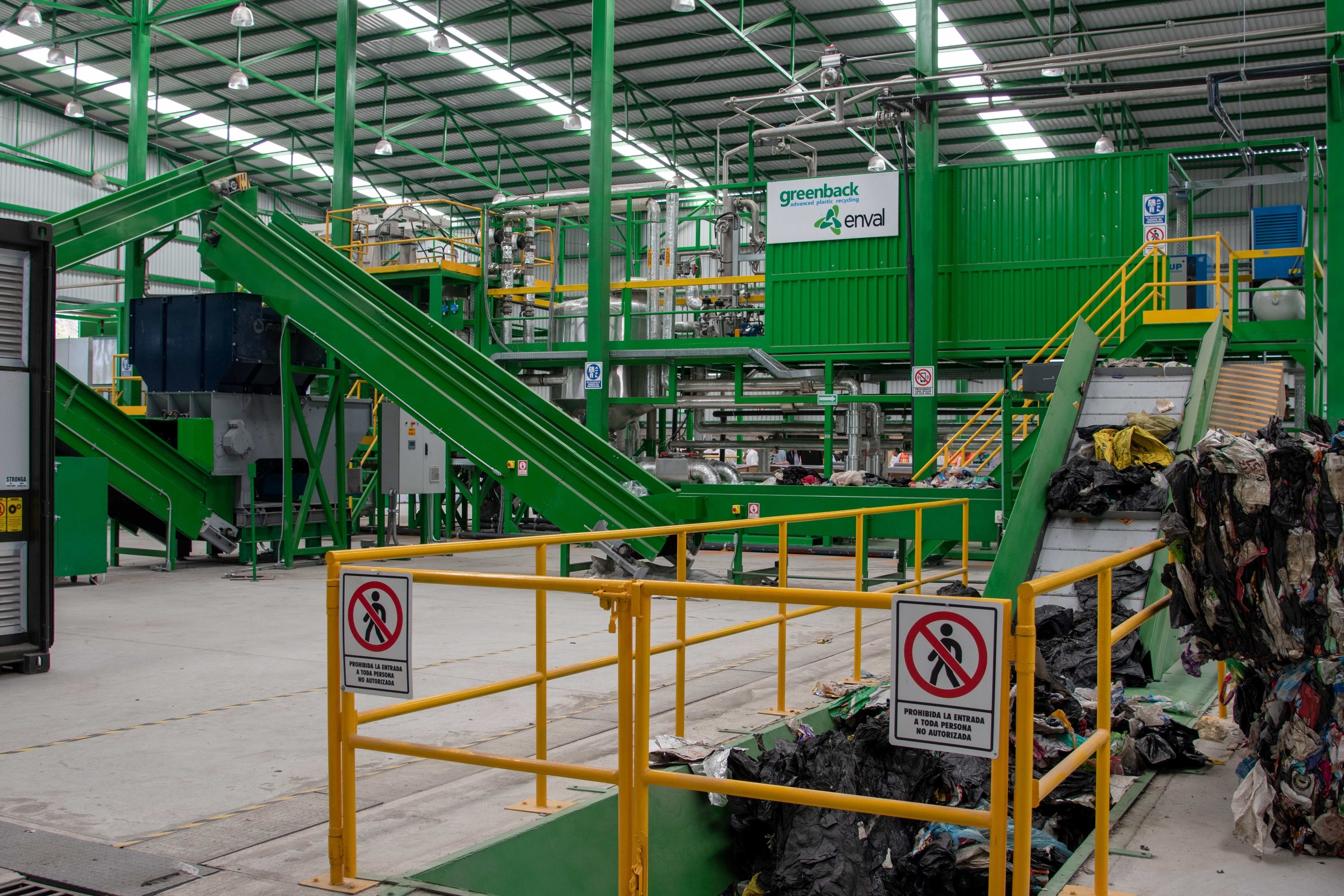 Enval, based in Alconbury, England, designed and developed the technology for the plant. The acquisition was announced on September 18, but the terms were not disclosed.
Greenback CEO Philippe von Stauffenberg stated in a June 1 interview that the company plans to build 300 plants in the next two decades to handle flexible packaging, including hard-to-recycle plastic-aluminium laminates. Von Stauffenberg added that half of these plants would be built in Latin America, 10 per cent in Africa and Asia, and the rest in Europe.
When Stauffenberg was enquired in June whether they would keep using Enval's technology, he proudly said: "We own Enval." He said that Greenback bought a stake in Enval about three years ago, "and now we own almost 100 per cent of them. We intend to use only Enval until a better alternative comes along."
At last, the companies have declared the amalgamation, bringing together both the firm's assorted expertise.
Stauffenberg narrated in a press release: "This merger is a significant milestone for Greenback and Enval, and we look forward to the opportunities it will bring."
Enval CEO and founder Carlos Ludlow-Palafox announced that the companies have formally merged their operations after working closely together on the Cuautla project. Greenback, founded by von Stauffenberg in London in 2018, has merged with Enval, originally a spin-out from the University of Cambridge founded in 2006.
"This merger cements that relationship. It will allow us to expand our reach and accelerate our growth in the recycling industry," Ludlow-Palafox asserted.
"By combining Enval's expertise in the chemical recycling sector with Greenback's operational and business development experience, we will prevent many more tonnes of plastics from polluting our landscapes and oceans. We look forward to continuing to work with the Greenback team, now as a single company, to build a more sustainable future for all," Palafox added.
The microwave-induced pyrolysis process developed by Enval has been specifically designed for recovering materials from foil-laminated flexible packaging. The process can handle a wide variety of complex plastic packaging, using microwave energy to break down plastics into solid, liquid, and gaseous components. The gas is channelled back into the system and used for power generation, minimizing overall CO2 emissions and energy use. According to von Stauffenberg, this microwave system is the only one in the world that can separate plastic aluminium laminates into low-carbon-cost aluminium and pyrolysis oil. "A Tetra Pak, for example, will usually have an aluminium stratum, which we can then recover," he concluded.

Ludlow-Palafox has stated that such raw materials were once upon a time labelled as unrecyclable scrap. Aluminium is one of the most sustainable materials on the planet, as 75% of the aluminium ever produced is still in the loop and it can be recycled innumerable times without losing its original properties. If you wish to learn more about the sustainability quotient of aluminium, please have a look at AL Circle's specially curated report on Sustainability in the Global Aluminium Industry.