Emirates Global Aluminium has welcomed the start-up of Aluminium Bahrain B.S.C. (Alba) new Potline 6, which has been built utilising EGA's UAE-developed technology. EGA's latest technology is amongst the most efficient in the global aluminium industry.
Abdulla Kalban, Managing Director & Chief Executive Officer of EGA, said: "I congratulate Alba on the start-up of Potline 6, and thank them again for selecting EGA technology as their partner of choice on this strategic expansion. Licensing EGA's home-grown industrial technology in such a major project internationally is an important milestone in the development of a knowledge-based economy in line with 'UAE Vision 2021'."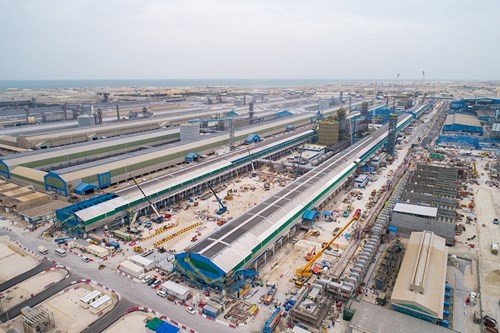 EGA said in its press release that it has developed its own aluminium smelting technology in the UAE for more than 25 years. EGA has used its own technology in every smelter expansion since the 1990s and has retrofitted all its older production lines.
The Chief Executive Officer of Alba, Tim Murray, commented: Potline 6 is a transformational project for Alba as it will top our production capacity by more than 50 per cent, thus making us the largest smelter in the world.
We are very fortunate to have partnered with EGA in our project and we look forward to their continuing support as we are on course to ramp-up potline 6 production."
EGA said it has provided Alba with experts from its technology development and transfer team and from Operations during the construction of Potline 6. Some 20 EGA technologists have participated in the project.
EGA hosted 21 production and maintenance staff at its sites in the UAE for hands-on training using EGA's technology.
Potline 6 project will boost Alba's per-annum production by 540,000 tonnes, bringing its total production capacity to 1.5 million tonnes per year.