The aluminium industry in India is on the verge of witnessing a major leap in consumption over the next five years. Major producers are adding significant capacities and investing in new technologies to add more value to their downstream product portfolios. This, they are doing, in order to cash in on the increasing demand primarily in the building and construction sector followed by transportation (metro and high-speed railway coaches), electricals, electronic consumer durables, packaging (aerosol cans and pharmaceutical foils), and next-gen applications like solar reflectors. Defence is another sector where aluminium is being used for making naval ships and surveillance drones.

Experts opine Indian aluminium companies with downstream operations should further consolidate their R&D strategies to remain low-cost yet sustainable over the long term. Here are the top ten aluminium product manufacturing companies in India who are remoulding their R&D strategies to find a bigger consumption pie in the domestic market and abroad:
(Please note, the ranking has been done taking market capitalization by NSE and BSE as one of the key basis factors).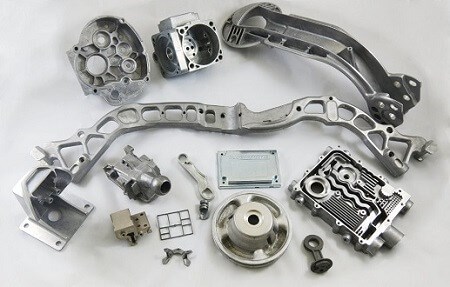 1. Hindalco Industries: The most profitable of all aluminium manufacturing companies in India, Hindalco's strength as a downstream products maker grew when it acquired Novelis in 2007. In India, Hindalco manufactures aluminium rolled products at plants located in Odisha, West Bengal, Nagpur in Maharashtra, Renukoot in Uttar Pradesh, and Taloja near Mumbai in Maharashtra. Its extrusion plants are located at Renukoot, Uttar Pradesh and Alupuram, Kerala. There are three modern and well-equipped foil facilities in Nagpur, Maharashtra, Silvassa in Dadra and Nagar Haveli and Kollur in Andhra Pradesh.

Hindalco subsidiary Hindalco-Almex Aerospace Limited manufactures high-strength aluminium alloys for applications in the aerospace, sporting goods and surface transport industries.

In FY2016, the value added downstream production of the company including wire rods grew by 12% over last year to 423 KT. The turnover of the standalone aluminium domestic business increased by 21% to INR17,125 crore vis-à-vis INR14,105 crore in the previous year, despite lower realisations. This was achieved primarily on the back of higher metal volumes and a higher proportion of value-added products.

2. NALCO: National Aluminium Company Limited, the Navaratna PSU of Ministry of Mines, Govt. of India has achieved remarkable growth in production on all fronts in the first quarter of 2016-2017. During the quarter, the company produced 94,496 tonnes of aluminium, up 10% from the corresponding period the previous year. In FY2015-2016, its total aluminium production stood at 3,72,183 tonnes.

NALCO has a 50,000 MT per annum capacity rolled products unit, integrated with the smelter plant at Angul, where it manufactures aluminium cold rolled sheets and coils from a continuous caster route, based on the advanced technology of FATA Hunter, Italy. The company formed a JV company named Angul Aluminium Park Pvt. Ltd. (AAPPL) with IDCO in 2010 to promote downstream and ancillary industries in Odisha.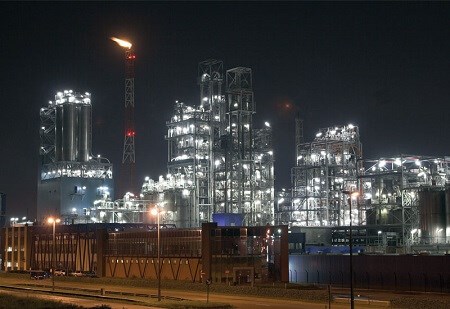 3. Bharat Aluminium Company: Vedanta Group holds a 51% stake in Bharat Aluminium Co. Ltd. (BALCO), while Govt. of India owns the remaining 49% stake. Balco  has many firsts to its credit as far as progressing India's downstream aluminium growth story is concerned. The company was the first to produce alloy rods for conductors used in the power transmission industry, the first to roll material for Aerospace in the country and the first to set up the widest Hot Rolling Mill in India. The company bagged the much coveted I.M.E.A. India Manufacturing Excellence Gold Award -2016 for achieving production, and product quality as per world standards.
4. Jindal Aluminium is another leading manufacturer of aluminium extruded profiles in India. With 1,00,000 tonnes per annum installed capacity (as per Indian Minerals Yearbook 2013-2014 data) and 10 aluminium extrusion presses, the company is capable of producing a wide range of aluminium extruded profiles, In fact, if we talk about market share, JAL commands approximately 30% market share in India. 

5. Sacheta Metals: A public limited company, Sacheta Metals manufactures and exports a wide range of aluminium household articles, plate sheets, coils, foils, and PP closure stocks. The manufacturing unit of the company is located in Sacheta Udyog Nagar in Talod, Gujarat. As per financial results for the three months ended September 30, 2016, Sacheta's income from operations stood at INR15.17 crore and PBIT (profit before insurance and tax) was INR0.38 crore. Equipped with an updated and sophisticated mill, the company stands to cater to the Indian aluminium household appliances market in the best possible way. Eskay Aluminium Pvt. Ltd is one of the nine group companies of Sacheta Metals.

6. PG Foils: Having started its operations in 1982, PG Foils has come a long way to become one of India's most sought-after aluminium foil manufacturers. The company was initially licensed to produce 1,800 M/T of aluminium foil a year, and now has an installed capacity of 6,000 tonnes. PG Foils is currently in an expansion mode- banking on an advanced technology upgrade, it is again gearing up to add 6,000 tonnes of capacity over the next few years.

7. Hind Aluminium: Headquartered in Mumbai, Hind Aluminium is a manufacturer of all-alloy aluminium rods, floors, grills, railings, aluminium scrap, aluminium/aluminium wire, and EC grade wire rods used for redrawing into Wires / Strips for the manufacture of Cables, Conductors, Transformer Wires / Strips and various hardware / General Engineering Components. For the quarter that ended September 30, 2016, Hind Aluminium's net sales/income from operations stood at INR95.83 crore and PBIT was INR6.08 crore.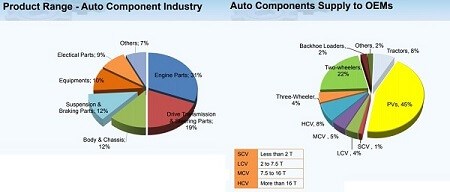 8. Century Extrusion: is one of the large, pure-play aluminium extrusion manufacturers in India. Its production facility is strategically located in Kharagpur (West Bengal), close to the facilities of leading primary aluminium manufacturers in India. CEL possesses in-house facilities for aluminium die manufacturing, melting and casting of aluminium billets and aluminium extrusions manufacturing facility with three press lines.




CEL manufactures extrusions for varied applications, right from electrical and electronic applications to engineering applications.  The power sector accounts for the largest revenue proportion of the company. For the three months ended September 30, 2016, total net sales/income from operations of CEL stood at INR41.56 crore, and PBIT was INR1.6 crore.  Century NF Casting, one of India's largest manufacturers of aluminium alloys, and CAMCO (aluminium alloys) are the two key group companies of the CEL.

9. Manaksia Aluminium: Manaksia is a multi-division and multi-location conglomerate with a diversified aluminium product business. Its key product categories include aluminium sheets and coils, flooring sheets, pattern sheets, roofing or building sheets, and coils. It has also ventured into secondary specification aluminium alloy ingot production to cater to a diverse range of industries. Manaksia has two aluminium rolling and alloy ingot production units in West Bengal- one at Bankura and the other one at Haldia. For the quarter ended September 30, 2016, Manaksia Aluminium's total income from operations stood at INR5416.62 lakhs and net profit stood at INR205.84 lakhs.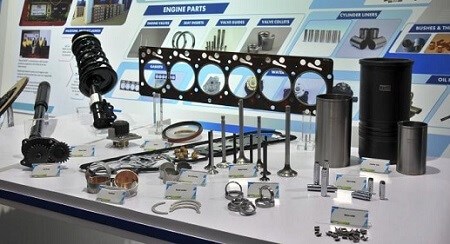 10. Maan Aluminium: Established in 1989, Maan Aluminium has grown over the last two decades as one of India's leading aluminium extrusion profile manufacturing companies. In the last four years, its production has increased manifold reaching nearly 9000 tonnes. Today Maan has more than 10,000 special aluminium extruded shapes, tools, dies, cuts and profiles that are consistently used for domestic and export purposes.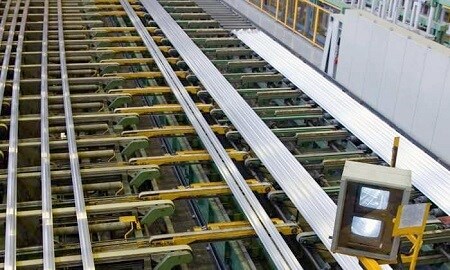 In the quarter that ended September 30, 2016, Maan Aluminium's total income from operations stood at INR104.48 crores, and EBITDA was INR1.24 crore. With the global fluctuation in commodity markets, the financials of the company have been impacted badly. Yet, the management seems to be very positive about the future outlook. Maan Aluminium Chairman and MD, Ravindra Nath Jain said, "There is much to be done this year. We have managed to achieve 50% of our installed capacity and are hoping to have a substantial increase during the year."

Indian Aluminium Company Limited and Kennametal India are two more companies which are presently making great strides in the Indian downstream aluminium product manufacturing sector. They are expected to innovate and expand further to increase their individual shares in the domestic market.
This news is also available on our App 'AlCircle News' Android | iOS