German metal processing company toolcraft AG has installed a new FS422M-4 Laser Beam Powder Bed Fusion (PBF-LB) Additive Manufacturing machine in their Georgensgmünd facility. The laser machine has been imported from Farsoon Technologies, Changsha, China.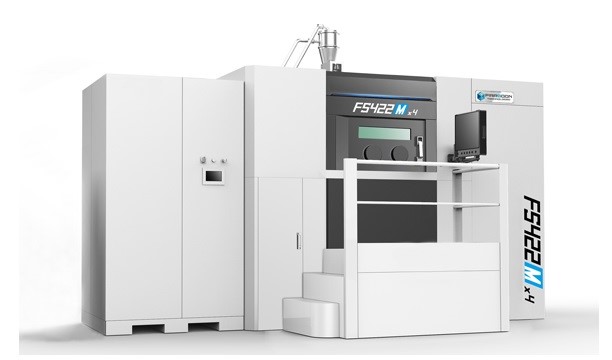 The new FS422M-4 multi-laser device flaunts four distinctive laser or scanning systems and proudly holds a chamber size of 425 x 425 x 550 mm. The tool is elemental in the creation of high-precision aluminium components to be used in the automobile or machinery industry.
The Chief Officer of Technology and Sales, toolcraft AG, Christoph Hauck, quoted: "I am positively impressed on the speed and professionalism of the Farsoon team installing the Laser Powder Bed Fusion system in our facilities in toolcraft."
"The Farsoon FS422M-4 system has passed the factory acceptance test at the first trial, and we have started production of high-quality aluminium parts for sale to our customers already," he added.
It was observed by toolcraft that the machine is absolutely compatible with the base metal aluminium, and at a very high speed, it can produce high-quality aluminium components with an incredibly smooth outer texture.
The Managing Director of Farsoon Europe GmbH, Dirk Simon, commented: "toolcraft has put Farsoon under high pressure for demanding requirements on quality of aluminium parts at lowest production costs. toolcraft today confirmed Farsoon achieving these requirements, which is highly satisfying for me."
Farsoon has decided to enter a Joint Development Agreement with toolcraft to develop hardware and software for the FS422M-4 machine. The two companies will also take full responsibility for the quality of the aluminium products or other metal items manufactured under their jurisdiction.

"The achieved status is very encouraging for us to collaborate with toolcraft in a development partnership to further optimise the system for the production of better metal parts at lower production costs," Simon remarked in conclusion.
This news is also available on our App 'AlCircle News' Android | iOS