The Italian Sea Group has announced the debut of the Tecnomar fleet's brand new 43.5-metre motor catamaran 'This Is It'. The superyacht exhibits a breadth of 14.5 metres and an internal capacity of around 750 gross tonnes. The vessel "This Is It" has an aluminium hull and superstructure, providing enough room to host 14 passengers on board.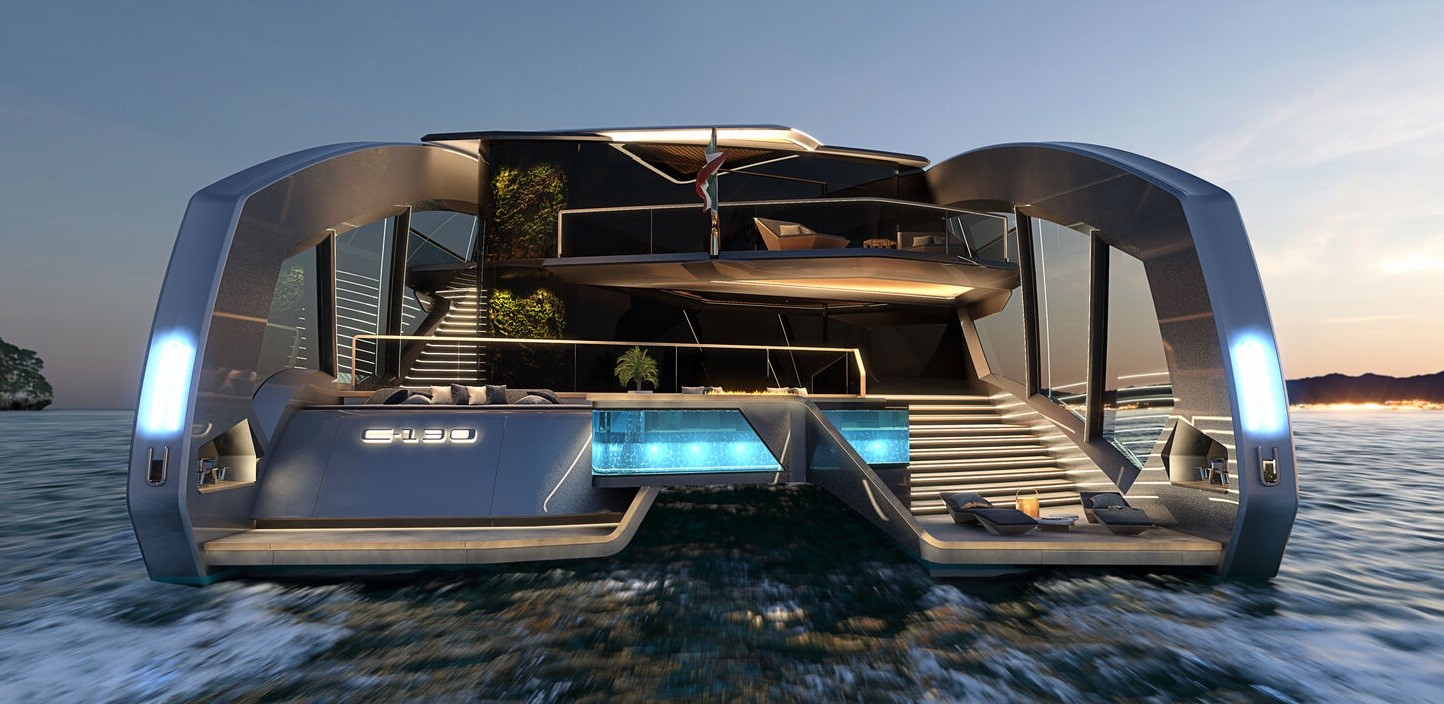 This remarkable vessel is part of the esteemed Tecnomar fleet. The radical design project was prominently shown in the first edition of our technical journal, How To Build It, as highlighted by SuperYacht Times. The motor catamaran is distinguished by its distinctive design and aggressive profile, which includes more than 600 square metres of glass windows. The design of the superyacht is distant from traditional boat design and is more akin to civilian architecture. Her outside lines are delicate and smooth, combining classic and innovative design elements.
"The realisation of this extraordinary project challenges the "conventional" perceptions, driving us to completely recreate the boundaries of aesthetic parameters." He considered the catamaran's innovative design explaining, "This Is It is born as the perfect blend between the desires of a forward-thinking owner and a brand like Tecnomar, capable of taking on such an ambitious and demanding challenge. We will present this iconic yacht for the world premiere at the Monaco Yacht Show," said Founder and CEO of The Italian Sea Group Giovanni Costantino.

The design team confronted the difficulty of weight management, which was critical given the quantity of glass employed. At the same time, her complex curving superstructure pushed the performance of the aluminium to its utmost. Regarding the materials used, 'This Is It' showcases a combination of leather and Alcantara and wood and teak throughout its interior. These elements are complemented by striking geometric patterns and embellished with marble accents. The colour scheme comprises light beige and platinum grey hues, complemented by gold and bronze accents.