TEAKOE, a fizzy tea beverage brand, has launched its flagship products in a new sustainable packaging option, an aluminium can which is environment-friendly and 100% recyclable. TEAKOE has collaborated with Denver-based creative agency Lamora Design to create the new brand image.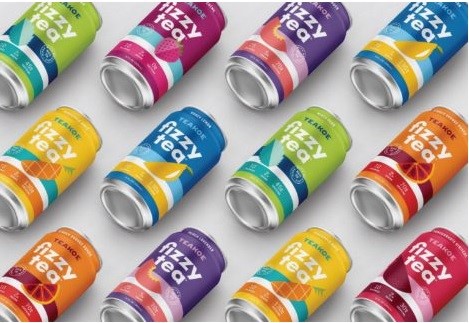 TEAKOE makes refreshing fizzy beverages in various flavours, which are now available in aluminium cans to match the minimalistic lifestyle of the new generation. Moreover, with the call for net zero by 2050, global companies are adopting sustainable elements to serve as raw materials.
The aluminium can not only keeps the beverage safe from any atmospheric reaction but also provides an attractive outlook for the brand itself. Though TEAKOE has changed its outside cover, the inner drink is as fizzy and tasty as it was before.
TEAKOE will launch its renewed packaging on the company website and will circulate the products through its existing retail base and other commercial outlets for the upcoming three to six months. The new aluminium beverage can will be available on Amazon, Kroger, King Soopers, Whole Foods, Natural Grocers Vitamin Cottage, Sprouts and other utility stores online or offline. All the varieties have been certified as organic products, with no added sugar, low calorie and natural caffeine content.
The Founder of Lamora Design, Jorge Lamora, quoted: "There's a lot of competition in the "good-for-you" beverage category but very few options that are also "fun-for-you," and it's getting harder to see what brands stand for vs just what they look like on the crowded shelf. We aimed to make TEAKOE 's core strategy of "Recreational Refreshment" come through in all aspects of the product experience, from packaging to voice to flavour. We set out to create the go-to beverage for good times, from the softball field to the backyard BBQ. The perfect beverage for those who play with a can in hand."
At TEAKOE's inception, Head Coach and Founder Pete Jokisch anticipated discovering more flavourful teas using some eccentric certified organic plant-based ingredients with low calorie, natural caffeine, and no added sugar.
"Our proprietary, old-school process allows us to authentically brew tea, incorporate our fizzy twist, maintain the health benefits, and packaged to be enjoyed anywhere. We make better-for-you beverages more approachable for people to live a more natural lifestyle," Jokisch seemed extremely optimistic about the new brand image.
To conclude the conversation, Lamora particularly pointed out: "Our new vision for TEAKOE was inspired by old-school athletics from the 70s and 80s, defined by iconic apparel, bold personalities, and a hustle-hard mentality. These cans are dressed in uniforms, not wraps. Each flavour has its own team. Consistency within these elements allows us to expand the lineup while showcasing a diverse range of flavours. Lastly, the aluminium can construct is infinitely recyclable, and the purposeful packaging design promotes the removal of "uniforms" for more sustainable recyclability."
As Lamora justifies the use of aluminium, we can rest assured that both companies might have had lengthy discussions before deciding upon the repackaging factor, but either way, it is for the betterment of not only the brands but also nature in the long run. Aluminium can be infinitely recycled and retains its original properties after undergoing the transformation phase. This is extremely important for a circular economy and also curtails all the other hazardous waste generation related to the production of primary aluminium.

TEAKOE's aluminium canned beverages will come in the following flavours; Fresh Brewed Ice Tea, Whole Leaf Hot Tea and Fizzy Tea.
This news is also available on our App 'AlCircle News' Android | iOS