Guinness World Records are difficult to achieve and maintain. Mythen, students from ETH Zurich and Lucerne University of Applied Sciences and Arts of Switzerland, shattered the previous record for electric vehicle (EV) acceleration with their hand-built electric racing car. The racer's aluminium honeycomb development allowed it to remain lightweight while retaining speed and winning the championship.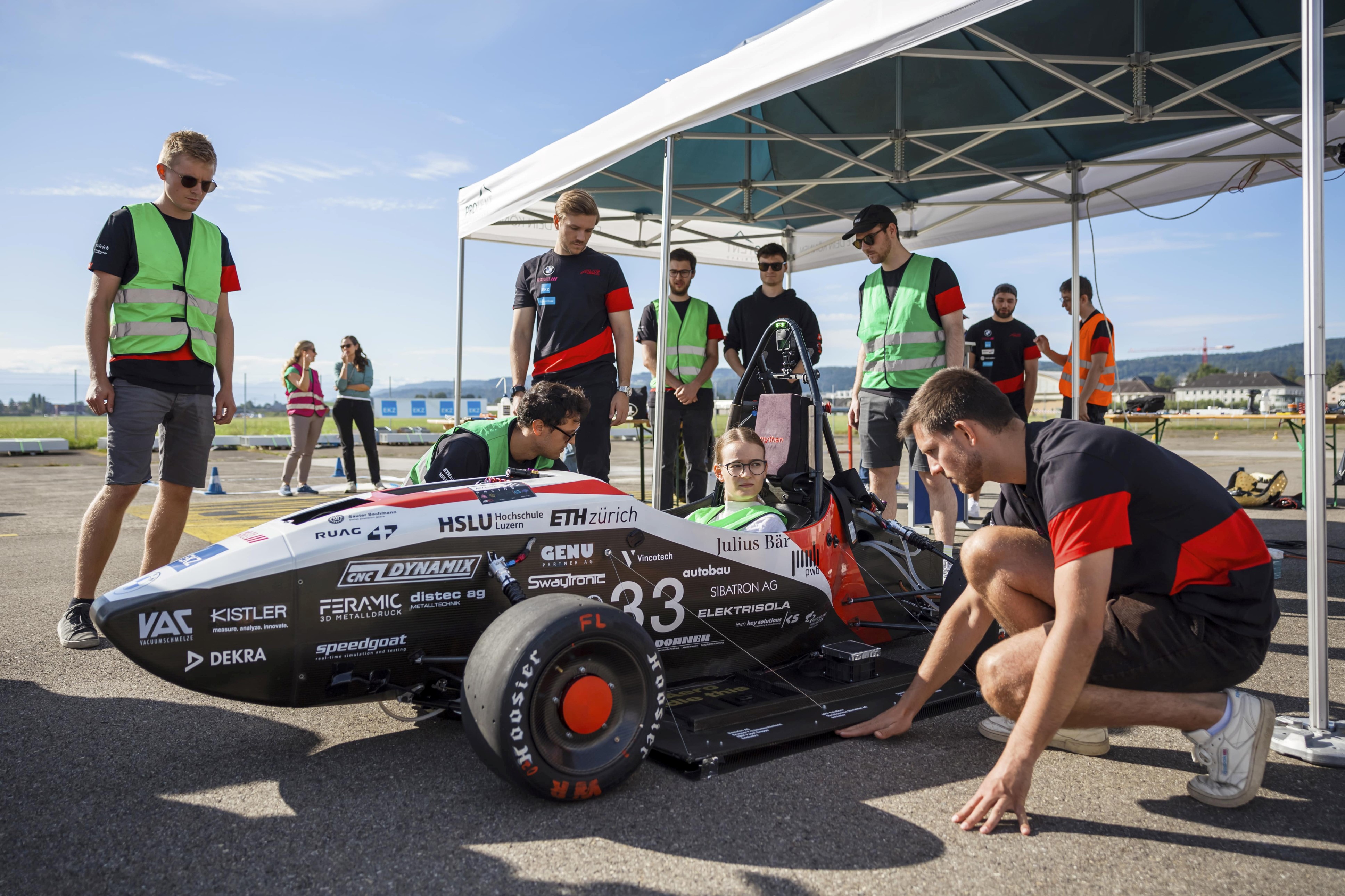 Mythen accelerates from 0 to 100 kilometres/ hour (0 to 62.15 miles/hour) in 0.956 seconds in 12.3 meters. This is more than a third faster than the previous world record of 1.461 seconds set by a team from the University of Stuttgart in September 2022.
In 2006, students from ETH Zurich established the Academic Motorsports Club Zurich (AMZ). Over the years, the club's members have demonstrated remarkable dedication by annually conceiving and constructing a new race car, each of which competes in the prestigious Formula Student in Europe competition. A noteworthy shift occurred in 2010 when AMZ transitioned towards exclusively developing electrically powered race cars. The team has achieved global recognition by setting the world acceleration record for electric vehicles on two occasions, notably in 2014 and subsequently in 2016.
The students took a hands-on approach to developing "Mythen," building every vehicle component, from electronic components such as PCBs to structural aspects like the chassis and the essential power source, the battery. Furthermore, they ensured that each component was meticulously adjusted to execute its function in the car's operation, aiming to produce the finest possible performance. This indicates the project's high level of engineering expertise and dedication.
Yann Bernard, head of motor at AMZ, stated: "Working on the project in addition to my studies was very intense. But even so, it was a lot of fun working with other students to continually produce new solutions and put into practice what we learned in class. And, of course, it is an absolutely unique experience to be involved in a world record."
The utilization of lightweight materials such as carbon fibre and aluminium honeycomb has resulted in a remarkably light race car. The vehicle weighed only around 140 kilos (309 pounds), which is unimaginable for any EV racing car. The automobile also has custom-developed hub motors and a one-of-a-kind powertrain system, which contribute to its astounding power output of 240 kilowatts (326 horsepower). These engineering decisions are critical in order to build a high-performance electric racing car like "Mythen."

Dario Messerli, head of aerodynamics at AMZ, said: "But power isn't the only thing that matters when it comes to setting an acceleration record — effectively transferring that power to the ground is also key". Aerodynamics solves this problem in traditional Formula One cars: a rear or front wing pushes the car to the ground. However, this effect is only active once the car has achieved a particular speed. To provide excellent traction from the start, the AMZ team created a vacuum cleaner that suction-holds the car to the ground.