Emirates has utilised upcycled aluminium material sourced from retrofitted aircraft to create a distinctive capsule collection comprising luggage, bags, and accessories. The repurposed materials have been extracted from unexpected sources, such as aluminium headrests, resulting in an impressive 14,000kg of materials being salvaged from 16 retrofitted aircraft.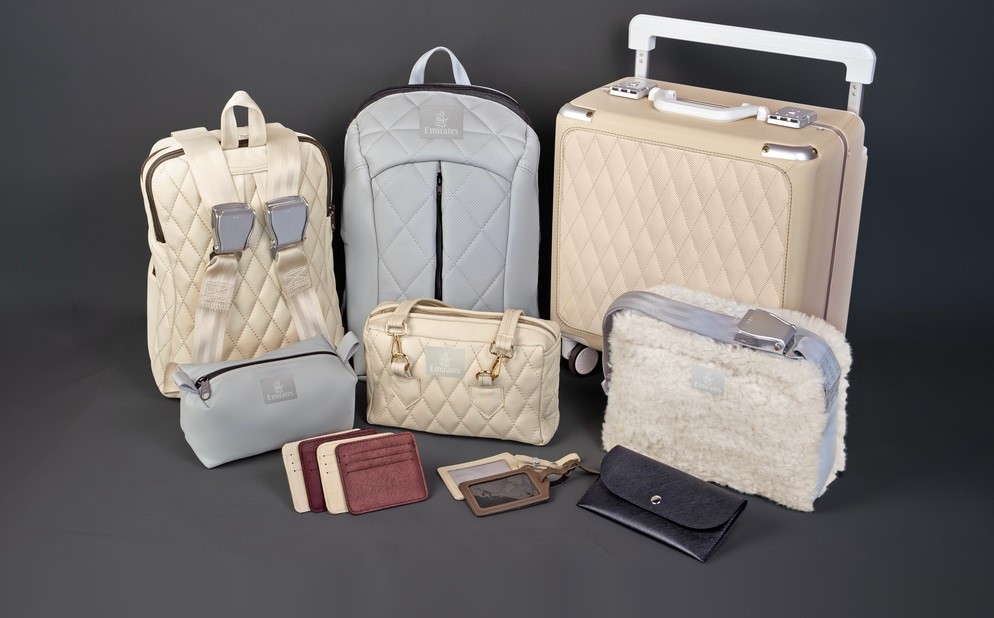 As the Emirates Retrofit Project progresses, the potential to recover up to 270kg of leather and 627kg of seat fabric per retrofitted aircraft is expected.
The use of upcycled aluminium not only captures the airline's spirit of innovation but also reflects its ongoing commitment to sustainable practices. The Emirates tailors have crafted each piece to order with the highest quality materials, further enhancing the durability and functionality of these upcycled treasures.
The collection, designed and handmade by Emirates tailors, reflects the airline's commitment to sustainable practices. The exclusive collection includes suitcases, backpacks, handbags, cardholders, toiletry bags, belts, and shoes, all crafted from Emirates' iconic aircraft materials.
The materials used in the collection originate from unexpected sources, such as aluminium headrests, leather from onboard lounge couches, seatbelts, and fur from the Captain's seat. The collection is part of Emirates' Retrofit Project, the largest known fleet retrofit project, which aims to upgrade the interior cabins of 120 Airbus and Boeing 777 aircraft.
"This initiative is a passion project for our team, and we are immensely proud of how it aligns with both our innovation and sustainability aims, and even better – that all proceeds will benefit worthy causes via the Emirates Airline Foundation," the brand proudly established.