Sovány Beverage Company has introduced the first sparkling water made with USDA organic fruit in aluminium cans. The sparkling water is available in four flavours: Ingenious Apple, Remarkable Raspberry, Brilliant Orange, and Simply Sparkling.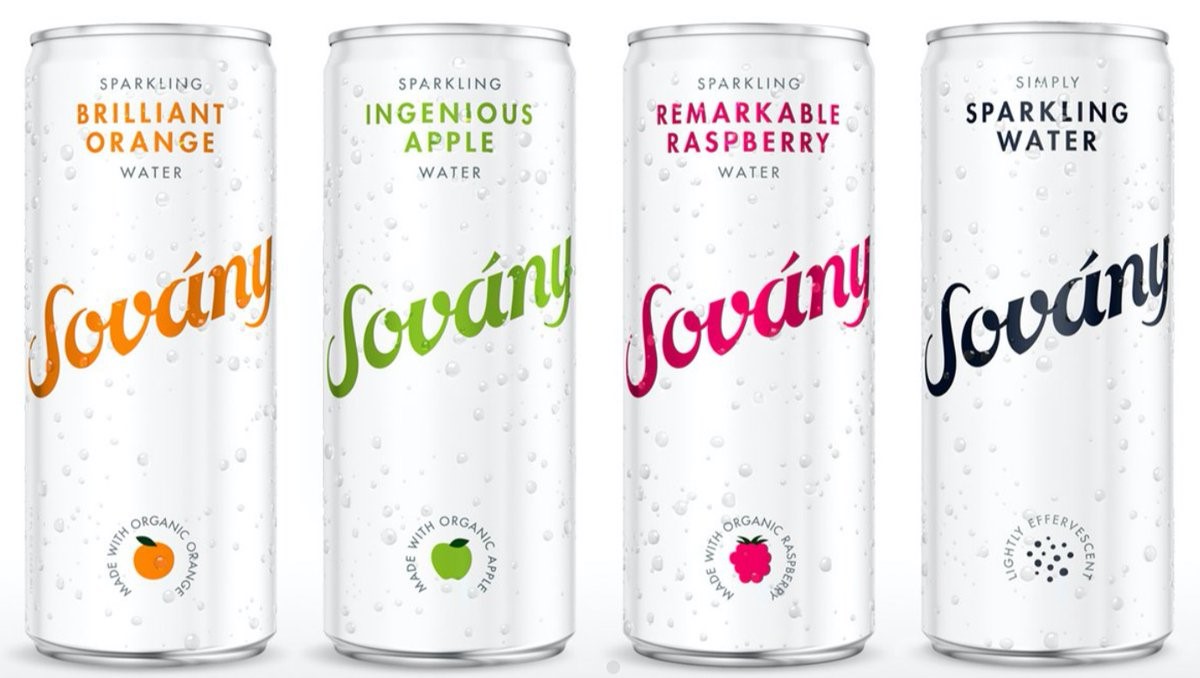 "When I created Sovány, I wanted to offer an organic brand that was true to its promise with a flavorful taste made from real fruit," said Sovány CEO & Founder Marcella Fodor. "We chose to be 100% certified organic since it's what our consumers were looking for. In today's climate, what we consume is crucial to support our immune systems. By being organic we ensure that our soil is pure. In this way, we can offer future generations the quality of foods that will have the nutrients needed for sustained immunity. Today's consumers are looking for brands that reflect their values. They want to be able to believe in the products they consume. Sovány delivers on the organic lifestyle heart and soul."

This new range contains 12% organic fruit juice with no added sugar. Each can is 100% recycled and made of BPA-free aluminium.
This launch launch will include a public relations and marketing program that plans to reinforce current consumer demand for organic, sustainable products.