According to Hilde Merete Asheim, the company's chief executive officer, the expanded focus is widening the chances for aluminium producers like Norsk Hydro to market more low-carbon products. Hydro is a leading industrial company that builds businesses and partnerships for a more sustainable future.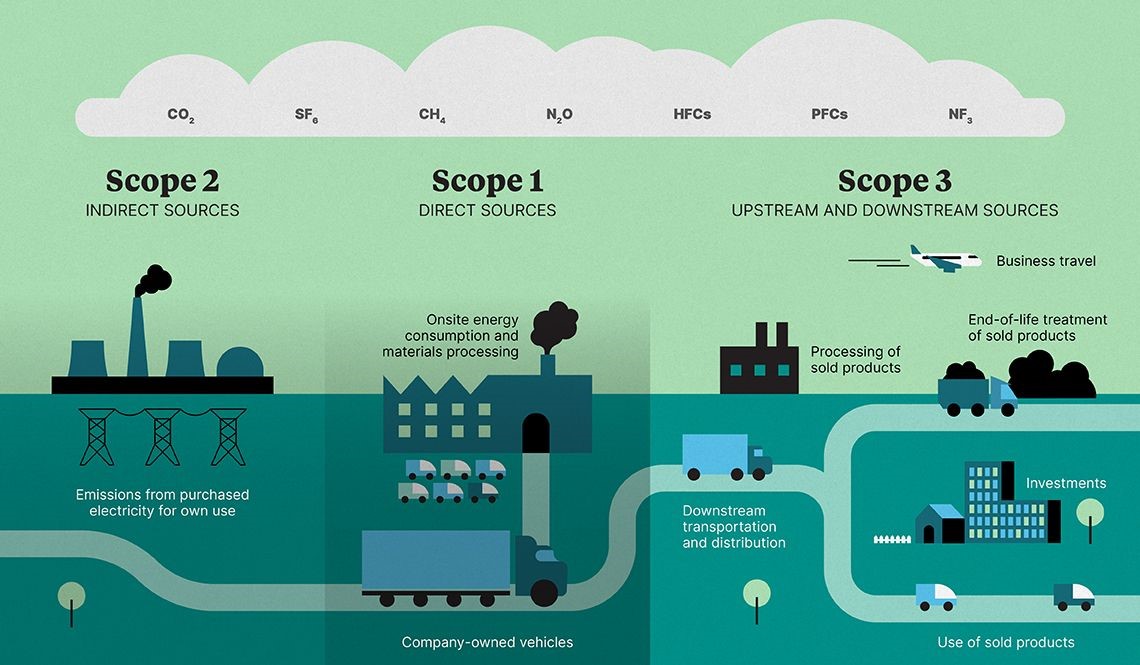 Hilde stated, "What is exciting is that we now see that the green shift is there. Customers are targeting Scope 3 in order to reduce their carbon footprint, which allows us to gain a premium for our strive to get the carbon out of our processes."
Many businesses have concentrated on lowering Scope 1 greenhouse gas emissions in recent years, including emissions from direct processes, and Scope 2 emissions, which include indirect emissions from producing purchased energy.
However, Scope 3 is currently receiving more attention. All additional indirect emissions in a company's value chain, from inputs to downstream operations, are referred to as "scope 3 emissions" and are typically produced by outside parties.
Following a consultation, some Scope 3 emission categories are now included in the Aluminium Stewardship Initiative (ASI) certification standards, extending its Scope 1 and 2 requirements.
"It is part of our positioning that we bring the carbon down at Alunorte alumina refinery to reach the target of being ultra-low or even close to zero emissions", Aasheim added.
"When we are in the market with our low-carbon brands, it is possible to trace the CO2 from the mine to the finished product. Half relates to alumina, and half relates to the electrolysis and the casthouse."

It was last year that Hydro signed a 20-year renewable energy power purchase agreement for Alunorte in Brazil.
Halvor Molland, the Senior Vice-President of Communication and Public Affairs at Hydro, said, "If you look at primary aluminium – if a renewable energy smelter runs it, then roughly half of the carbon footprint is from the smelting process, and the other half is mainly from the alumina side, so that would mean a significant impact to the carbon footprint of the primary side if you can reduce that."