When the world is united with a string of digitalization, how do we not meet and greet each other even amidst the COVID-19 pandemic? Yes, you guessed right, we mean virtual meeting and conference, and for that reason, AlCircle for the first time presenting an online "Global Aluminium Expo 2020" from October 6-7, 2020.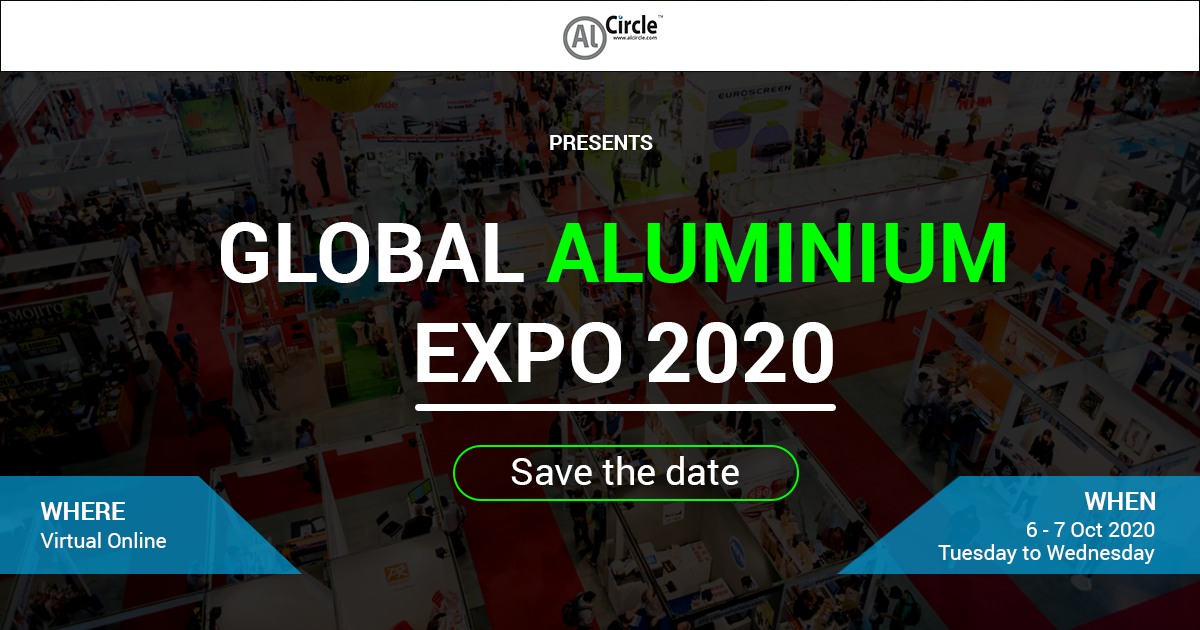 This expo is aimed at bringing all the aluminium industry partners under one umbrella virtually; whereby, technology will drive your physical presence and enable you to reach out to your industry associates to build a stronger network and sustainable business.
With the intention of creating an immersive real-live experience, this online exhibition will equip all its attendees, exhibitors & sponsors with a host of digital tools such as video calls, exchange of digital business cards, brochures, product demos, etc.
AlCircle has always been a strong advocate of the adoption of digital medium. Being a responsible and committed platform for the aluminium value chain, AlCircle felt the utmost need for creating an exclusive platform so as to facilitate flow of information and networking at a time when the deadly COVID-19 pandemic has erupted a lot of malaise within the industry.
When travelling is a constraint, social distancing has become a new norm, and budget is a matter of concern, then what could be a better way than joining in a virtual expo to explore new business opportunities, while building some new contacts and engaging the old.

To know what more is in store for this online event, keep watching this space. The invention of this EXPO is going to be much more than what anyone of us has witnessed till date.
For any queries or interest in exhibiting in this exclusive global expo, write to us at promotions@alcircle.com.
This news is also available on our App 'AlCircle News' Android | iOS