Russia's recent increase in alumina imports from India has caught the attention of the global aluminium industry. This strategic move serves multiple purposes, including diversifying its supply sources, reducing dependence on China, and lowering production costs.
As per the Indian Commerce Ministry, India's exports of alumina to Russia leapt from nil in the parallel period of the previous financial year to an exponential 2.58 lakh tonnes in the April to February timeframe of the financial year 2022-23 (FY23).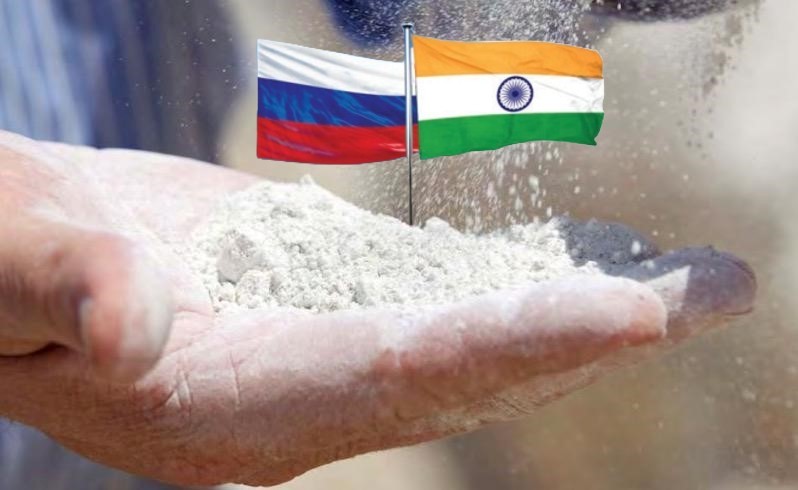 This development comes as Russia faces challenges in its aluminium production due to geopolitical mishaps. After the inception of the Russia-Ukraine crisis, the competitor of China and India in World aluminium production, Russia lost access to two critical sources of alumina. Alumina is the initial element from which the production of aluminium metal is possible. It is used in various applications such as abrasives and refractory materials due to its strength and high melting point.
Due to Russia's aggressive policy, a Ukrainian refinery has refused to keep its alumina production line running, narrowing down the chances of a raw material haul for Russia's aluminium production. On the other hand, Australia, a major producer of bauxite and alumina, has banned its regular supplies to Russia.
India has always kept a diplomatic stance towards the Russia-Ukraine war, with External Affairs Minister S Jaisankar saying: "Russia is looking towards Asia and for India; it could mean broadening of ties. What we make of the current situation depends very much on us." The situation is equivalent to the World War II scenario when the USA carried out the 'Cash and Carry' policy after Roosevelt lifted the ban on armament trade and let war-torn Allied Nations purchase arms and ammunition from America. The only difference is India chooses to trade in commodities.
Following the cessation of aluminium exports from Australia and Ukraine to Russia, the country sought out alternative sources. China and India stepped up and filled this gap, with India experiencing a notable rise in alumina exports to Russia. In fact, Russia has now become the third-largest consumer of Indian alumina in both volume and value, surpassing China in this regard.
It's worth noting that alumina is now India's most valuable export to Russia in terms of volume. This shift in supply dynamics is particularly crucial for Rusal, the world's largest aluminium producer outside of China. In order to maintain domestic aluminium production, Rusal must secure a reliable supply of alumina, especially given the current challenging aluminium price environment.

In conclusion, Russia's increase in alumina imports from India is a strategic move to secure essential raw materials and diversify its supply sources, especially in light of geopolitical disruptions affecting its traditional suppliers. This development emphasizes the delicate interaction between global supply chains and geopolitics in the aluminium industry.