On 20th July 2021, the aluminium dross recycler, Runaya bags a Bronze Stevie in the Innovation in Energy & Sustainability category for its breakthrough solution for mineral waste processing in Mumbai.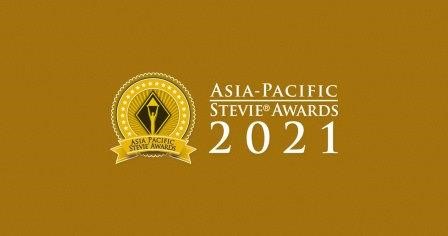 One of India's rapidly growing manufacturing start-ups, Runaya proudly announced that it has been named the winner of a Bronze Stevie® Award in the Innovation in Energy & Sustainability category at the 2021 Asia-Pacific Stevie Awards.
Runaya is recognised with the prestigious Stevie Award for its efforts towards promoting a circular economy in the resources sector. Runaya runs a sustainability and metal recovery project, which is currently operating in Jharsuguda, Odisha, where 100% of Aluminium dross is processed into value-add products. The dross recycling facility at Jharsuguda is a project to deliver an end-to-end green solution for the recovery of aluminium and processing residual waste from aluminium smelters.
This waste is labelled as one of the biggest challenges that the aluminium industry counters, relates to handling, evacuation, processing and disposal of dross in an environmentally friendly manner. The depleted dross is further used to manufacture Runaya Briquettes, which have found wide acceptance in the steel industry, resulting in a zero-waste zero-discharge process.
The Stevie® Awards are the world's premier business awards, conferring recognition for achievement in programs such as The International Business Awards® for 19 years. The Asia-Pacific Stevie Awards are the only business awards program to recognize innovation in the workplace in all 29 nations of the Asia-Pacific region. More than 900 nominations from organizations across the Asia-Pacific region were considered this year in a range of categories.

Annanya Agarwal, CEO & Co-Founder, Runaya said: "We at Runaya are committed to disrupting the linear economy model currently existing in the resources industry and creating a circular economy model through our innovative sustainable solutions. Our key focus is on converting waste to wealth leveraging best-in-class technology and relationships with international partners. This award reaffirms our faith in what we have set out to do and we would like to thank the Stevie Awards and the jury for this recognition."