Portronics is eager to expand its accessories portfolio by adding a new laptop stand, the 'My Buddy K6- Portable Laptop Stand' forged in lightweight aluminium alloy. This new edition highlights Portronics as an electronics device producer and a creator of auxiliary items.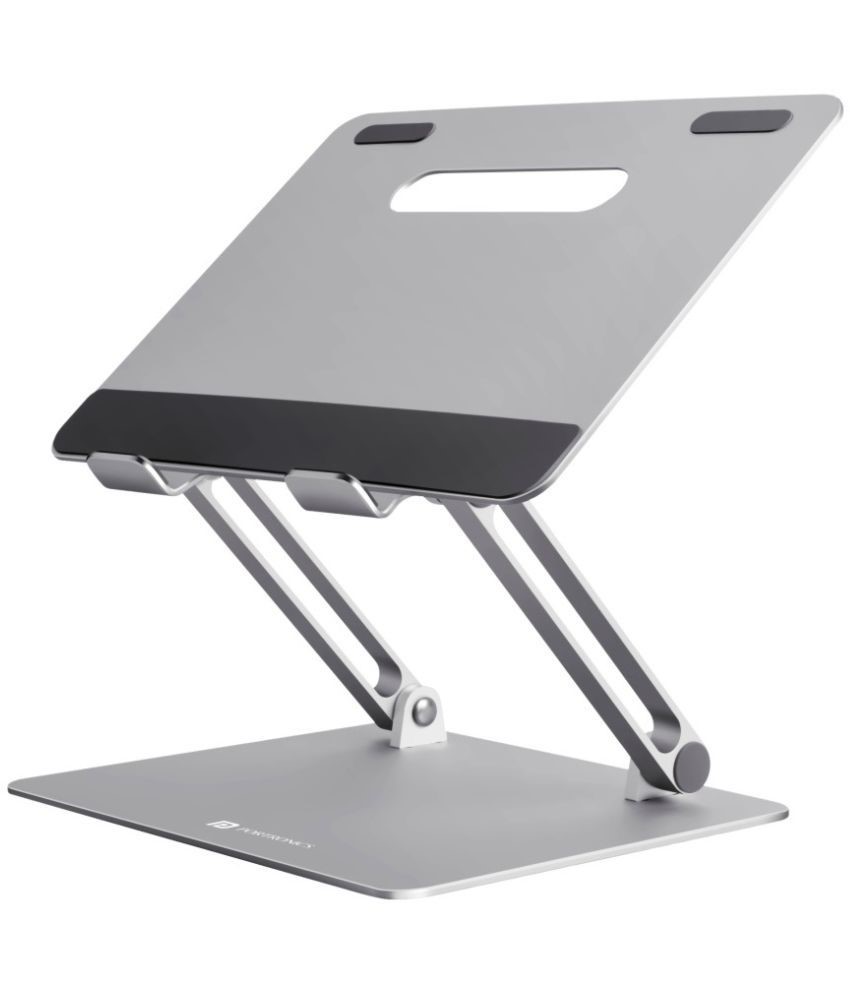 The K6 Laptop Stand has an extremely user-friendly shape and a 360° Degree pivot joint at its base, which helps in a complete rotation. The robust metal construction of the stand is pivotal for use in corporate offices or while working remotely at home.
The aluminium alloy construct of the laptop stand is primarily to keep the base of the laptop cool; moreover, the top table has ample air vents in its bottom so that the machine doesn't heat up. The aluminium stand also helps in proper applications since the height can be adjusted according to a user's preference. All laptops, especially 15.6 inches, are compatible with My Buddy K9 laptop stands.
My Buddy K9 can also adapt to any laptop within the weight range of 10 Kg. The 360° Degree turn-table feature is pretty exciting for young professionals who need a bit of flexibility in their personal devices. The framework of the stand is so well-designed that it is automatically reflected in the user's posture.
Lastly, the laptop stand comes loaded with silicon anti-slip cushions so that the laptop doesn't slip away and change its position.

The brand-new Portronics, My Buddy K6 Metallic Laptop Stand can be availed officially from retail stores or online portals. Interested buyers may purchase the laptop stand from Portronics' official website or from any other shopping app. The device comes with an additional warranty of 12 months.