After 18 months since the dramatic restart of bauxite and alumina production at the JISCO (Jiquan Iron and Steel Company) Alpart faclity at Nain in St Elizabeth, operational concerns have cropped up in the refinery. Production in Alpart alumina refinery has stopped for the past seven days, and it is not expected to resume production until later this week. The halt has been caused due to a breakdown in its boiler system.
There is concern that with the loss of 10 days' production and the constant threat of industrial action from workers asking for a union, the company might fail to achieve its production projections. The losses are claimed to be running into several million US dollars due to the disruptions.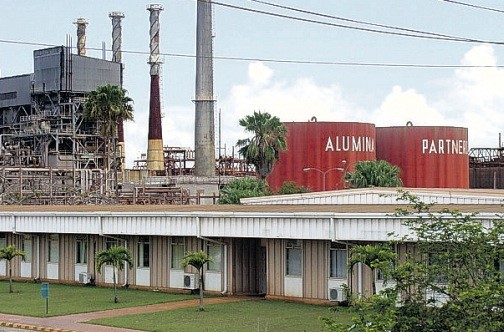 Production was halted on December 23, after the last of its five boilers, acquired from UC Rusal, in 2016 for US$299 million broke down. The boilers are getting repaired and it will take about ten days to resume production.
Jamaica Observer reported that the production halt has set back production predictions for the current period by close to US$5 million and it might add up to close to US$15 million by the time all operations become normal.
The Minister without Portfolio in the Jamaica House-based Ministry of Economic Growth and Job Creation, Mike Henry told the Sunday Observer on Friday that he is concerned about the aged equipment that JISCO acquired from former owners UC Rusal. He was also bothered about the labour issues involving three local trade unions seeking to represent over 400 workers at the plant.
"I have great concern that the major investment projects may be affected, if these issues continue to affect production at the plant," Henry said.
The framework agreement for the JISCO-financed projects is expected to bring overall investment of US$6 billion to the Jamaican economy, generating about 60,000 jobs, and creation of a US$3-billion Gansu Industrial Park and Special Economic Zone in Nain, supported by the government.
"JISCO Alpart is to become an industrial park, and any kind of labour issue that begins to threaten it, can threaten the investment and the development as well, and even more importantly the country's growth target," the minister said, indicating the significance of rebuilding of the bauxite/alumina sector in government's growth projections.
President of the Union of Clerical, Administrative and Supervisory Employees (UCASE), Vincent Morrison, whose union has been seeking to represent the workers since the plant resumed operation, denied that the workers' actions and gatherings have affected the operation in the plant.