Razer has announced the release of the Nommo V2 line of PC gaming speakers, which includes the flagship Nommo V2 Pro, the Nommo V2, featuring improved extreme performance, THX Spatial Audio sound technology and Razer Chroma RGB lighting technology.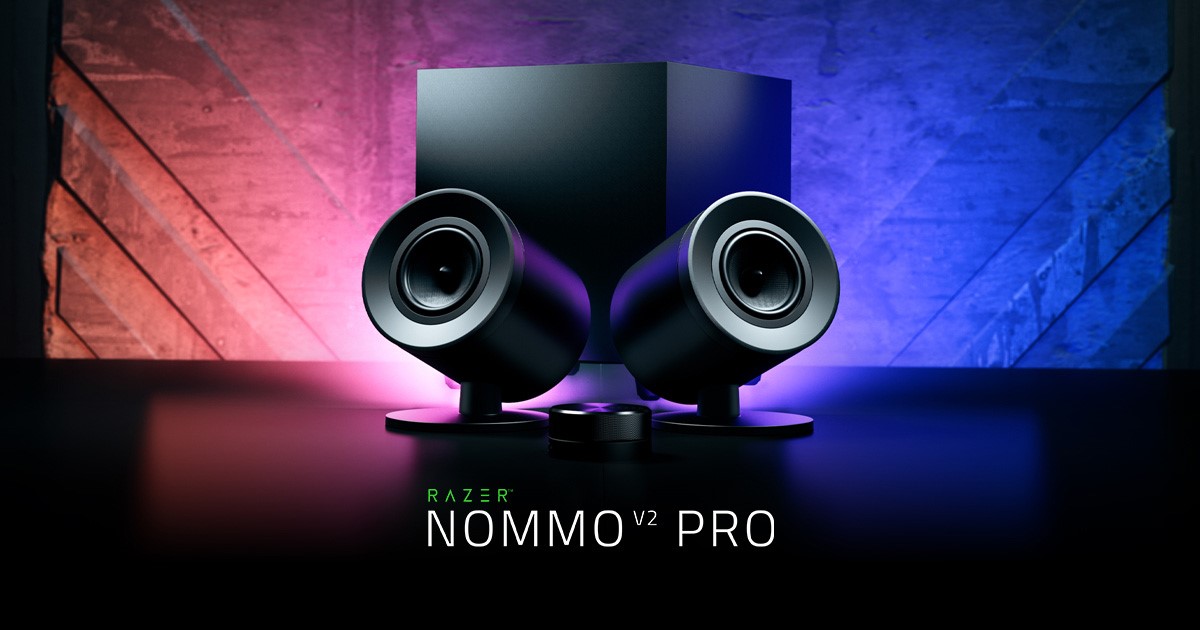 The Nommo V2 Pro is outfitted with a 3-inch full-range driver unit with an aluminium phase cone design and a wireless downward sound transmission subwoofer. It can project light on the room wall via the rear-illuminated Razer Chroma RGB lighting effect to enhance the fighting atmosphere of the player's e-sports room. However, this is not the first time aluminium has been used to make speakers. Companies like Bang & Olufsen recently launched the 97" Beovision Harmony with new aluminium and wood speaker covers.
Furthermore, the Nommo V2 Pro has THX Spatial Audio sound effect technology, supports THX game configuration files that may match the sound output of numerous games, and can manage the sound output rapidly by spinning and clicking using the Razer Wireless manage Pod.

The aluminium structure strengthens the speakers, makes the cabinets more inert, and reduces resonances. Keeping in mind the sustainability factor, using aluminium includes less environmental pollution. Also, aluminium is a 100 per cent recyclable metal and emits 95 per cent less energy than producing it from raw materials