The German luxury automotive brand Mercedes-Benz's groundbreaking concept vehicle, the Vision EQXX, has ushered in an exciting future for solar electric vehicles (SEVs), promising an impressive leap forward in terms of innovation and appeal.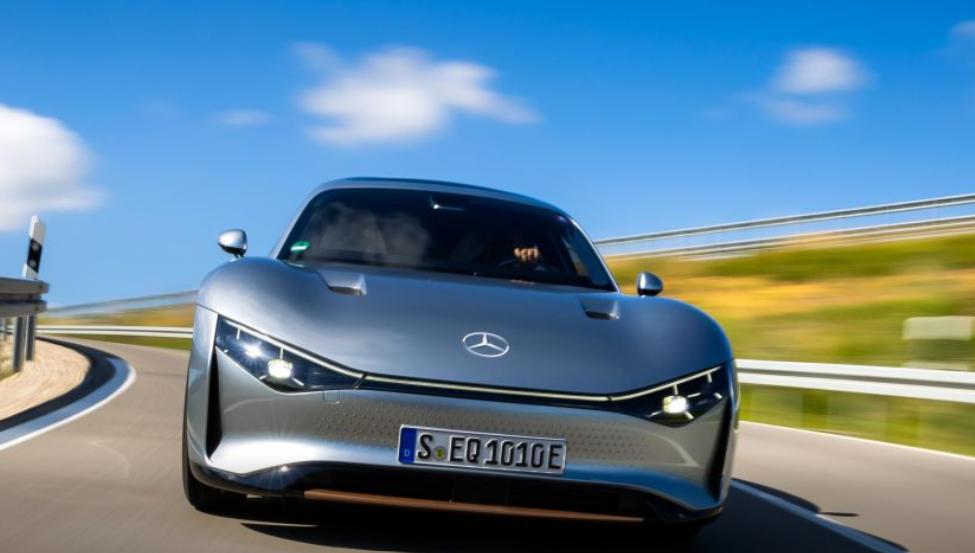 The German automaker introduced the remarkable electric vehicle (EV) during the renowned Consumer Electronics Show in 2022, impressing everyone with its exceptional efficiency. This sleek and stylish EV has achieved remarkable feats since its unveiling.
With extraordinary advancements in aerodynamics, the vehicle's drag coefficient plummeted to an impressive 0.17, surpassing any other car ever manufactured in terms of aerodynamic efficiency. To put it into perspective, the average car typically falls within the range of 0.3 to 0.4 in terms of drag coefficient.
The EQXX boasts enhanced aerodynamics and reduces weight by 30 per cent, 100-kilowatt hour (kWh) battery, enabling it to achieve a remarkable range of around 1000 km on a single charge. To put it in perspective, the current EV range champion, the Lucid Air, offers 517 miles per charge, making the EQXX (620 miles) a frontrunner in long-range electric vehicles.
The body structure incorporates ultra-high-strength steel, providing an optimal weight and passenger safety combination. For the doors, a hybrid material composition combines carbon- and fibreglass-reinforced plastics with aluminium reinforcements. To enhance energy absorption during side-on collisions, a novel polyamide foam reinforces the door's lower edge. This design feature further improves safety measures.
A patented process called Bionicast is used to manufacture a spacious cast aluminium structure extending from the rear floor. This structure creates the rear wheel wells and serves as a foundation for mounting the rear suspension and e-motor. By mimicking the load and strength pathways found in nature, Bionicast minimizes the need for excessive material, resulting in an efficient and lightweight casting.

The car's rooftop and back window are equipped with solar panels that efficiently convert sunlight into 12-volt power. Although this power generated is primarily utilized to support the car's internal systems, such as its electronics and auxiliary features, it does not directly contribute to increasing the car's mileage. However, incorporating solar panels still offers significant energy-saving benefits, distinguishing it from advanced solar vehicles like the Lightyear, which recently became the world's first commercially-available solar car.