Order intake for Italian machine tool manufacturers fell significantly in Q1 2023 when compared to the same phase in 2022, both in domestic and foreign markets. Regardless, the Italian producers of machine tools used more than 86 per cent of their available manufacturing capacity, and their order backlog covered 8.6 months of production.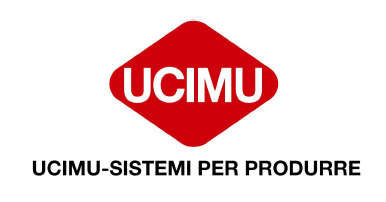 Machine tool orders submitted by UCIMU-SISTEMI PER PRODURRE's Economic Studies Department & Business Culture Centre fell by 23.7 per cent in Q1 2023 compared to the same period in 2022. The index was 125.1 at the time.
Reduced order intake in domestic and international markets was the cause of the decline. With a score of 125.9 on the index, orders from global markets decreased by 22.9 per cent. On the other hand, the domestic order intake, measured in absolute terms, fell by 24.1 per cent to 124.8.
In the first quarter of 2023, Italian manufacturers of machine tools used more than 86 per cent of their production capacity. Many businesses came very close to achieving 100 per cent, and the order portfolio hit a record high of 8.6 months of assured production.
Barbara Colombo, the President of UCIMU-SISTEMI PER PRODURRE, stated, "Despite the decrease in order intake that the companies are performing well. In a few weeks, Barbara Colombo expressed optimism regarding LAMIERA, the sheet metal forming and cutting sector exhibition in Milan. She believed that the event would confirm their confidence."
In light of decreased domestic and foreign order intake, Barbara Colombo urged businesses to prioritize long-term plans. She urged Italian manufacturers to step up their efforts to become global. With the introduction of the firms' network project in Vietnam, she notably emphasized this.
The rescheduling of investments to the prior quarter was the cause of the fall in domestic market order. In order to preserve the 40 per cent tax credit incentive, which would be reduced to 20 per cent in the coming year, this was done. Barbara Colombo is optimistic about the Italian market's prospects for investment because of the market's investment potential and growing industrial modernization.

Colombo suggested a combinable modular tax incentive system to support the future of the manufacturing sector. Three distinct tax credits ought to be included in the programme. These credits are for investments in cutting-edge digital manufacturing technology, machines combined to form a system implementing the two value chains, and activities that result in the integrated development of new product generations. The environmental impact should be considered while determining the tax credits.