LONGi Green Energy Technology Co. Ltd. (LONGi Group), a Chinese solar module manufacturer, revealed its new Hi-Mo 7 PV module for large-scale and C&I applications at the SNEC expo in Shanghai, China. The device has a 2.0 mm dual glass thickness, an anodised aluminium frame, and an IP68 certification. The temperature coefficient is -0.28% per degree Celsius. It is based on tunnel oxide passivated contact (TOPCon) cells, M10 wafers, and high-performance hybrid passivity (HPDC) dual junction technology.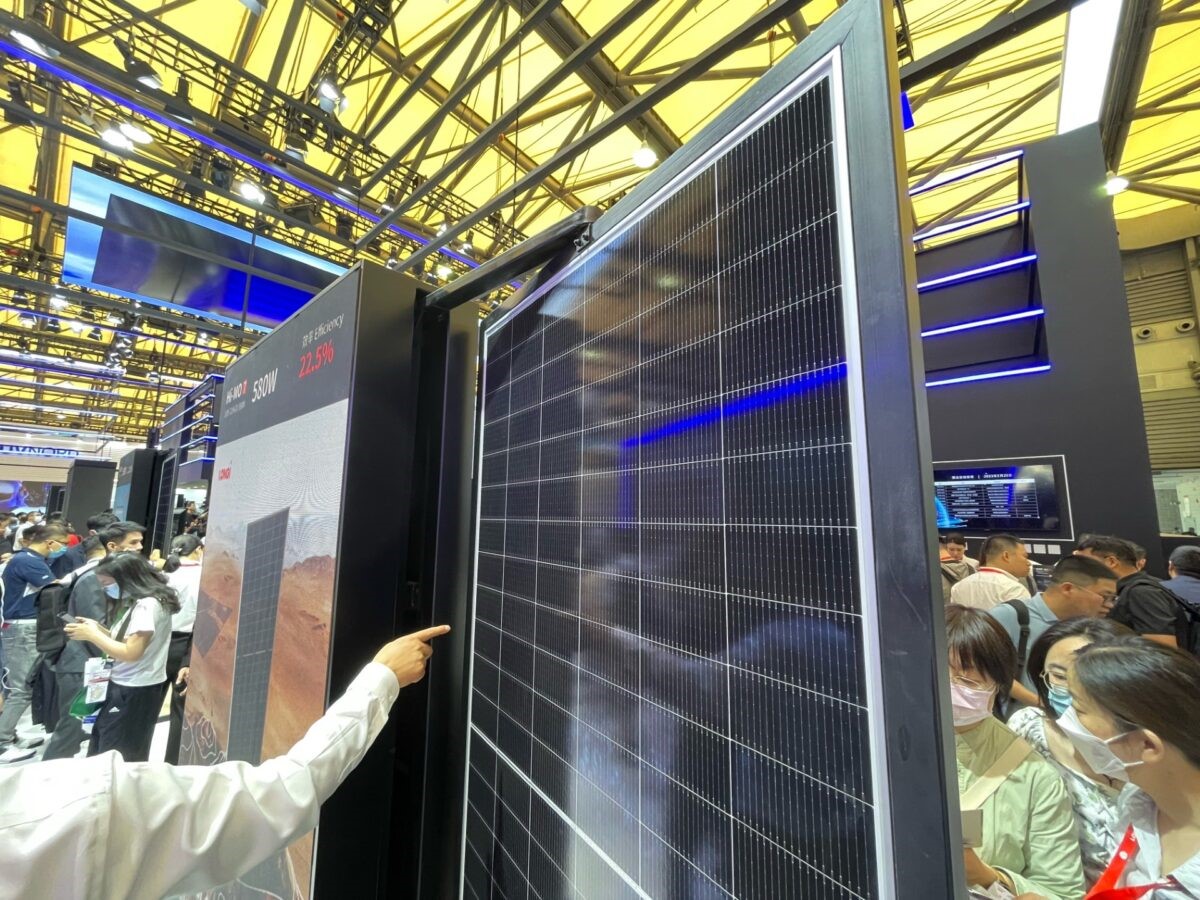 "The backside of the cell features high and low junctions, optimized film design, and advanced deposition techniques to achieve remarkable full-area passivation with minimal parasitic absorption. On the front side, the cell is applied with a local low-resistance contact layer that enhances cell efficiency. Additionally, both the front and back sides incorporate upgraded antireflection and low-recombination films, as well as metallisation solutions, for superior performance," said Longi.
The new series has seven variations, with power outputs ranging from 560 W to 590 W. Power conversion efficiency varies between 21.7 per cent and 22.8 per cent. The open-circuit voltage varies from 50.89 V to 51.63 V, while the short-circuit current ranges from 13.89 A to 14.1 38. The panels are suitable for PV systems with a maximum voltage of 1,500 volts. For 88.18% of the original yield, the business gives a 12-year product warranty and a 30-year power output guarantee.

"Longi's industry-leading product life cycle standards also guarantee the reliability of Hi-MO 7. Hi-MO 7 effectively ensures its reliability throughout its life cycle with optimized designs such as high-quality monocrystalline silicon wafers, customized cell paste, optimized module encapsulation film system, SMBB high-precision interconnection, and high-reliability automatic welding of junction boxes," added the company.