A new red corrugated aluminium extension has been added to a 1960s London library to give it a new lease of life. The striking red structure called "East Street Exchange" is designed to contrast with the existing building. Designed by We Made That, it is a part of the renovation project of the old library.
East Street Exchange will be open for public and will be utilized as an affordable meeting space for community groups in the area.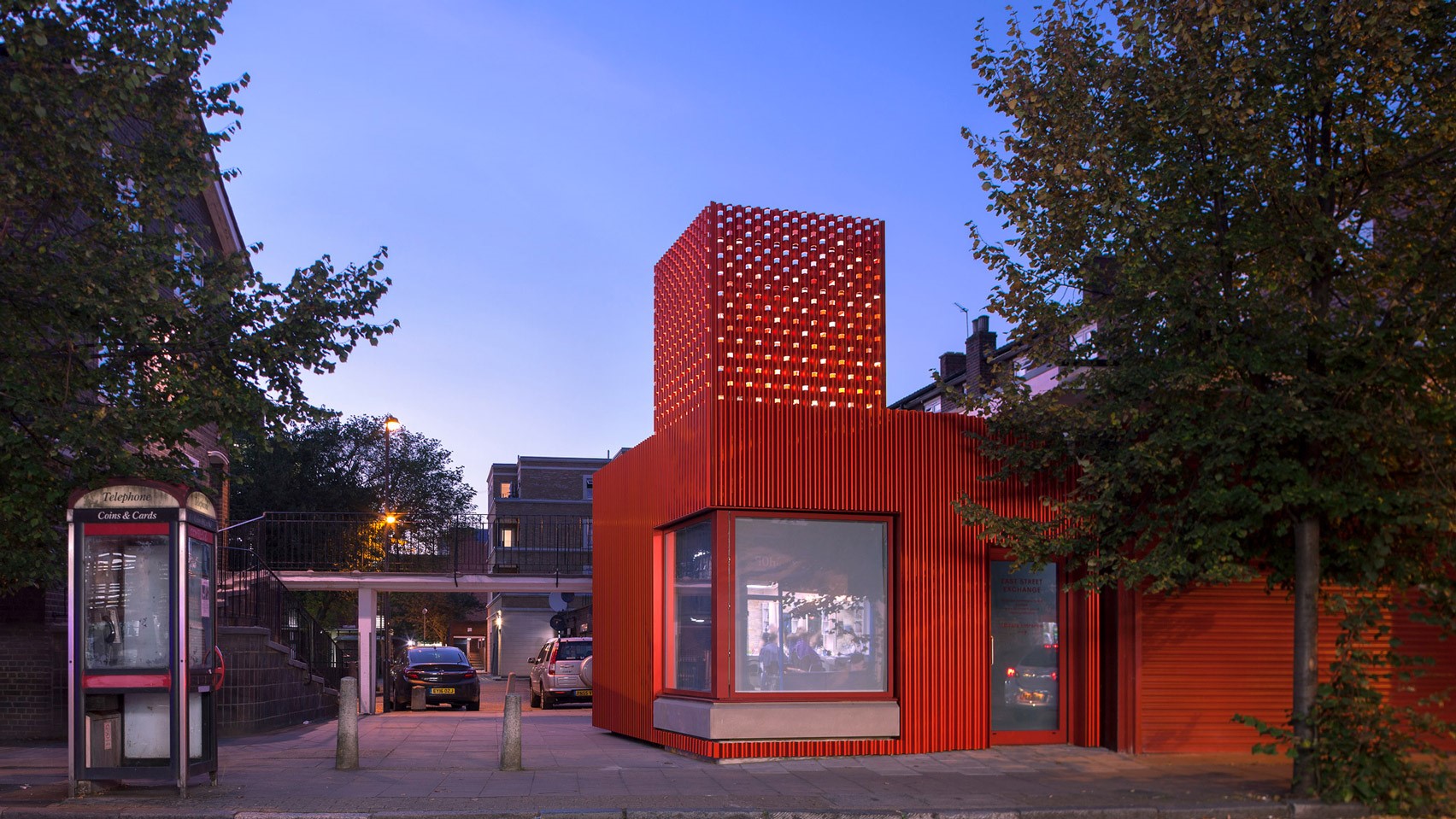 "The bright red extension pokes out into the street from the existing building and appears markedly different from its surroundings to suggest the new functions contained within," explained We Made That.
The red facade of East Street Exchange was structured using anodised aluminium sheets. Anodisation is a chemical process that makes aluminium more durable. The process is used to dye aluminium sheets in different colours. The façade is topped by a perforated tower that can be illuminated at night that will make the library stand out from a distance.
"It's great to see a library extended, with additional community functions created within, rather than the usual news of libraries being closed," said Oliver Goodhall, co-founding partner at We Made That.
The East Street Exchange project forms part of the What Walworth Wants strategy, which was commissioned by Southwark Council and the Greater London Authority. The project was intended to improve the look and utility of the area.