A significant collaboration has been established between Knest, the largest aluminium formwork company in India and the world's fastest-growing, and ABR Jeddah Contracting Co. from Saudi Arabia. The signing ceremony was held on September 11 as part of the India - Saudi Investment Forum 2023 during the G20 Summit in New Delhi.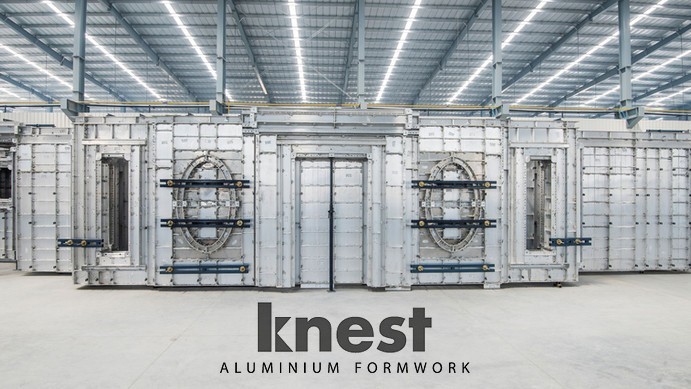 The MOU has received endorsement from important government and industry partners, including Saudi Arabia's Ministry of Investment, India's Ministry of Commerce & Industry, and the Federation of Indian Chambers of Commerce & Industry (FICCI).
The aim of this strategic alliance is to establish an aluminium formwork factory in Saudi Arabia to enhance its supply in Saudi and other Middle East and North Africa (MENA) countries. The alliance also seeks to promote knowledge sharing and collaborative growth in the sector.
Commemorating the partnership, Chairman and MD of Knest, Nitin Mittal, stated: "The effort is to take Knest to the world and continue building an efficient, inter-connected & consistently productive global real estate ecosystem. We are grateful to both the Indian & Saudi Governments for supporting us in creating value for all."
Mr Yaser A. Almalki, the Chairman of ABR Jeddah, exemplified: "Knest is a pioneer in the aluminium formwork industry, and we have been fascinated by their value engineering. Our vision is to start using the technology in Neom, Al-'Ula & National Housing Company for housing & commercial projects. And then take it to the entire MENA region. We are confident that working with Knest & India will be a watershed moment for all."

Knest is a well-known, technologically progressive company that provides extruded aluminium solutions for the construction industry. Knest supplies aluminium formwork solutions for real estate and infrastructure development. It takes pride in delivering the world's best precisely engineered aluminium formwork. Knest is an Indian multinational brand headquartered in Pune and has served over 500 clients in eight countries.