Founded in 1946, Florida-based Keymark Corporation has designed a $36 million investment plan to add a 76,326-square-foot expansion unit at 3155 Drane Field Road, housing an auxiliary line of equipment. This investment will also enhance the company's prevailing units at Knights Station and George Wheeler roads.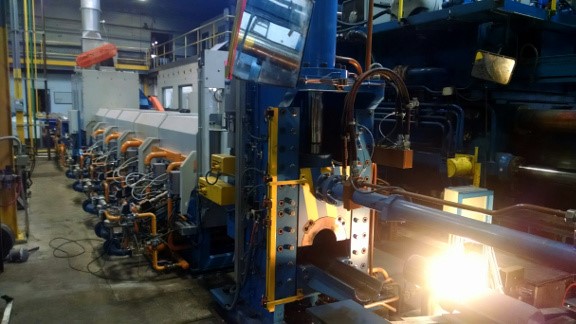 Keymark Corporation makes aluminium pressure die-casted components that are created by thrusting heated aluminium through a die. These aluminium components are then shipped to be utilised in the automotive, electrical, machinery, transportation, construction and other commercial sectors.
The Lakeland manufacturing enterprise has asked for a US$400,000 grant via the city's Economic Development Infrastructure Incentive Program to meet the recurring costs. Keymark claims that this money would be used in relocating electric lines and wastewater extensions. The amount mentioned above is the maximum funding a company might ask for from the city incentive programme. If the city council agrees to the laid terms by the company, a final certificate of occupancy will be issued before the incentive is allotted.
Keymark associates have confirmed that the company will generate more than 25 new employment opportunities in the region, amounting to 100% of Polk County's US$46,763 average annual wage or, to be precise, US$22.48 payment per hour. The company is hell bound on spending US$36 million in capital improvements which is three and a half times greater than the amount requested through the incentive programme.
Another enterprise participating in the city's incentive drive is Frinsa, a global seafood canning company. These requests were put forward by both companies in 2019.
The programme's application form notified: "The Economic Development Infrastructure Incentive Program supports the development of both new and expanding economic development projects that advance the manufacturing base within the City of Lakeland."
"Assistance may be provided to qualified projects through electric, water and wastewater utility extensions and relocations, transportation infrastructure development and/or utility impact fee reimbursements," the form explained.
Frinsa, the family-owned company founded in 1961, is about to make a US$21 million investment in a facility near Kathleen High School, where it would employ between 100 to 115 workers, with an average pay of US$54,206. Almost 125% of Polk County's average annual wage would be generated from 27 of these jobs, accumulating to at least US$58,454 or US$28.10 per hour.
If Frinsa's fund request is accepted, it will amount to US$400,000 of its estimated US$2.5 million utility impact fee required for completing the construction.
The commissioner of the City of Lakeland, Mike Musick, seemed to appreciate LEDC for aiding the companies with expansion or other hiring opportunities. He says this is a perfect way to boost the local income, as employment is usually region-based, and the employees later commit to the local economy by becoming salaried individuals.

Mike Musick went on to add: "They're taking their money and paying a mortgage, to get gas, and buying food, and you know, so that the trickle-down effect of that money is just amazing. To take that and really break it down and to say that there are people here that are going to have their livelihood because of the work that everybody here has done together … just I like it."
This news is also available on our App 'AlCircle News' Android | iOS