The American aluminium major Alcoa has cancelled its plan to stretch bauxite mining in Australia's Northern Jarrah Forest to export unprocessed ore. Consequently, it will conserve its output for its three West Australian alumina refineries. Alcoa's mines in Western Australia produce approximately 36 million tonnes of bauxite per annum to cater for its alumina refineries in Kwinana, Pinjarra, and Wagerup.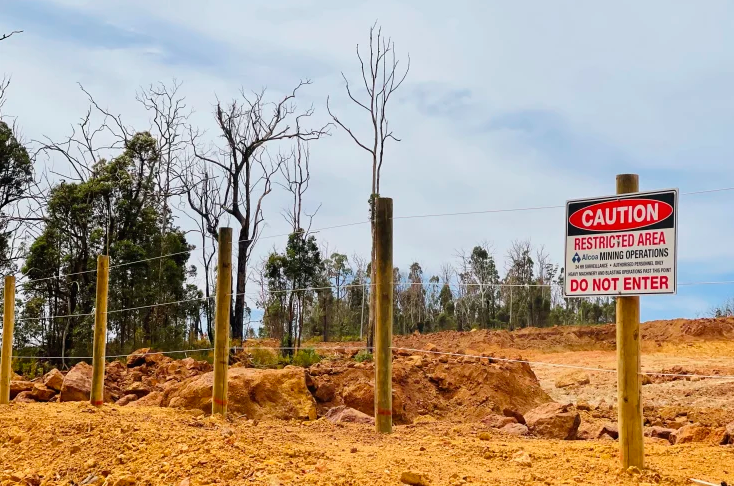 Alcoa accomplished a pilot mining and exported an additional 2.5 million tonnes of bauxite in 2021.
The option of continuing exports was part of a planned expansion of the Huntly mine's footprint that Alcoa submitted to the WA Environmental Protection Authority in mid-2020.
On January 23, 2023, a spokeswoman from Alcoa said its top objective was to produce alumina, a feedstock for manufacturing aluminium, from its bauxite in Western Australia.
She added, "We don't expect to export bauxite and are presently working on a revision to the scope of the environmental assessment for future mine locations to reflect this, given our sustained focus on our integrated mining and refining activities."

The minimal cut in anticipated annual maximum bauxite production coincides with increased scrutiny of Alcoa's mining activities in the Northern Jarrah Forests. Environmental activists have paid more attention to the region since winning a lengthy battle to prohibit the harvesting of native forests for lumber in 2021.
Alcoa's CEO Roy Harvey stated last week that the EPA's plan was undergoing a "full-blown study," but he was confident Alcoa would prevail. For a few more decades, mining in WA required further licences.
This news is also available on our App 'AlCircle News' Android | iOS