The Mannheim John Deere plant is celebrating the production of its two millionth tractor, a 6R 250. On March 22, 2022, the tractor was unveiled at the Mannheim plant and displayed alongside the one-millionth tractor, a JD 6400, in the factory museum.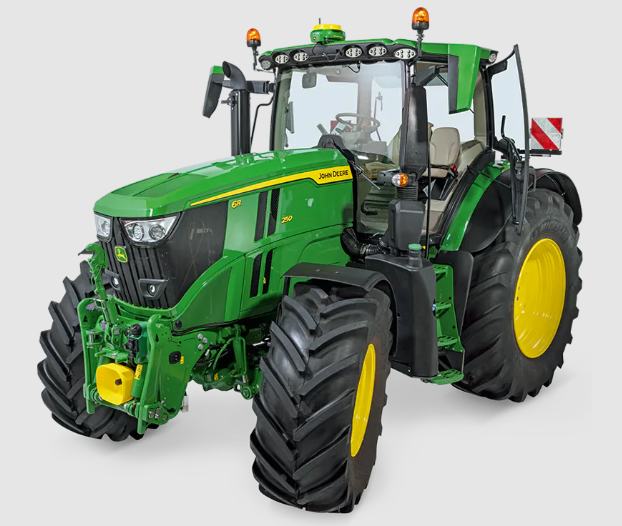 One million John Deere took 70 years to produce from the initial production day, but the second million rolled off the line in just 30 years. At the site, approximately 3,300 employees assist in the production of 40,000 tractors per year before the tractors are exported worldwide.
However, the plant is more than just a production site. It is also a development site for all John Deere medium tractors. The primary emphasis is on performance, comfort, and efficiency. Tractor cabs today have all of the luxuries of a car, including automatic air conditioning, AppleCar Play, comfortable seats, GPS steering, and much more.

The development department pioneered the use of the frame design on Mannheim tractors. When using heavy implements, the tractor's sturdy bridge steel frame provides incredible stability. Furthermore, the tractor's gearbox housings are made from aluminium due to its lightweight and high-strength nature.
The 6R 250 is Mannheim production's flagship vehicle. It is the largest tractor ever built, with a maximum output of 300 hp. Mannheim tractors in the 'luxury' class have rated power ranging from 90 to 250 hp.