Romain GIRBAL, General Manager of IB2 , a Paris based innovative solution provider that works towards producing alumina with low grade bauxite announced the launch of an innovative and breakthrough technology for low grade bauxite refining during the Bauxite & Alumina Conference that took place in Miami, USA on 25-27 December. AlCircle got in touch with him to know a  little more about IB2 and their technology.
An excerpt from the interview:
AlCircle: Tell us in brief about IB2 and its activities
Romain Girbal: Starting from the observation of both market trends and supply constraints undergone by some alumina refineries IB2 was founded in 2014 by Yves Occello to develop a disruptive technology solution for alumina refineries.
For the last 5 years, Yves gathered a dedicated team of 10 professionals with over 250 years cumulated experience in the bauxite and alumina industry to develop a breakthrough and easy to implement technology allowing alumina refineries to optimize the use of low-grade bauxite.
Our team of experts and engineers assist our clients in the implementation of our technology.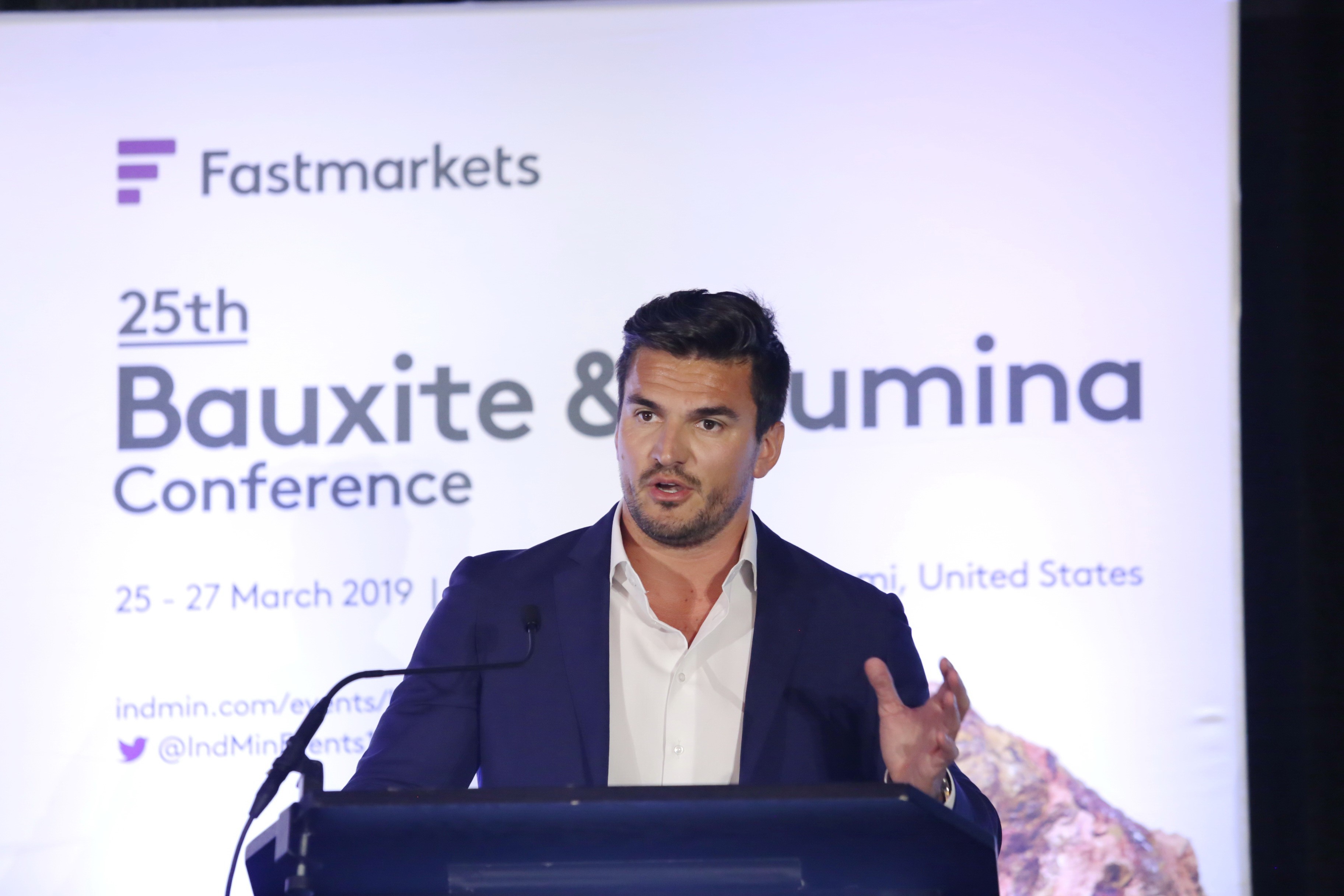 AlCircle: What is IB2's breakthrough technology for low grade bauxite refining?
Romain Girbal:  Curbed by environmental and financial constraints involved by the exploitation of low-grade bauxite, refineries have so far preferred to import bauxite.
IB2 technology was developed to optimize the use of low-quality bauxite and allow to produce the same amount of alumina with less bauxite, less sodium hydroxide and less wastes providing financial, environmental, strategic and technological benefits.
IB2 stands for the combination of Improved Bauxite and Improved Bayer. This combined approach allows alumina refineries to achieve great results and this is where IB2 is a real game changer for them: while securing their supply, refineries will adopt a profitable and environment friendly solution.
AlCircle: This technology claims to generate lesser red mud than conventional process. Please elaborate a little on that.  
Romain Girbal: Red Mud, also called bauxite residue consists mainly of alumina and silica which combines with soda and iron from the bauxite. The IB2 process removes most of the silica from bauxite before it goes to the alumina production process. Removing silica separately reduces the amount of soda and increases the amount of available alumina. There is therefore less silica, soda and alumina to produce Bauxite Residue.
AlCircle: What is your view on red mud reutilization? How important is it for the alumina industry to facilitate proper disposal and reuse of red mud?
Romain Girbal: There are technologies for washing and conditioning the Bauxite Residue, in particular high-performance filtration techniques. This ensures that a dry product is stored that is no longer a mud. These deposits can then be rehabilitated and vegetated.
There are uses of Bauxite Residues as a material or raw material. As a material the applications are in civil works by blending with other materials or other residues such as coal fly ash.
As a raw material, iron or rare earths can be extracted from it. However, these applications represent a limited quantity for market and cost reasons. To date, it is considered that 2 to 3% of bauxite residues are used.  
AlCircle: Which region are you primarily targeting for marketing your technology?
Romain Girbal: From a marketing standpoint we are opportunistic, and our technology was developed to suit any kind of low-grade bauxite in the world. Of course, Chinese inland refineries will be our primarily focus but not only.
As mentioned before our technology is suitable for any kind of low-grade bauxite so refineries located in Australia or in the Middle East inter-alia could benefit from it.

AlCircle: What is your outlook for global bauxite demand in the next few years?
Romain Girbal: We are quite confident that demand will continue to grow under the impetus of alumina increasing demand.
The alumina market has been on a steady growth path over the past decade with a total production of 130 million tons in 2018 and a 5.6% CAGR between 2005 and 2018.
We are not able to read a crystal ball and past trends do not prejudge future trends but we strongly believe that the 130 million tons production mark is sustainable and can even be exceeded in the coming years. 
Disclaimer: "The information presented herein is neither intended nor implied to be a substitute for professional advice. The views and opinions shared in the interview section of www.alcircle.com are unique to the interviewees and do not necessarily reflect the viewpoint of www.alcircle.com."