A new study on aluminium recycling cans conducted by the International Aluminium Institute (IAI) determines that effective global recycling of used aluminium beverage cans can save 60 million tonnes of Co2e annually by 2030. Along with IAI, Emirates Global Aluminium, Crown Holdings, Australian Aluminium Council, and Novelis led the study.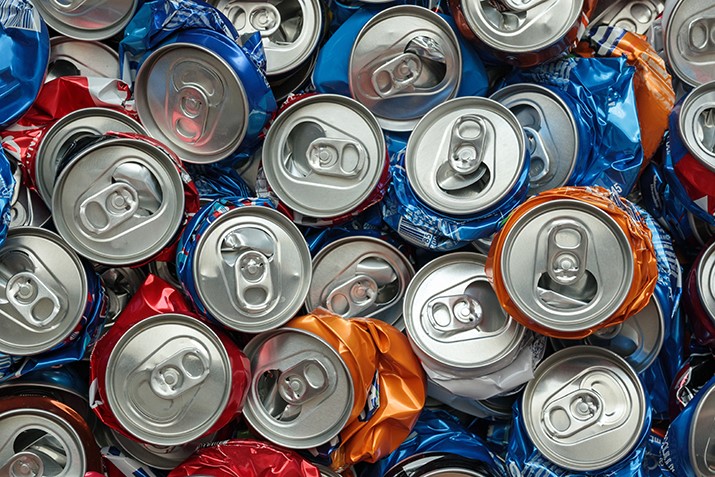 The study suggests 25 levers to increase recycling and a few strategic means to improve aluminium can recycling for six countries in the Middle East, Oceania, and Asia. The recommendations have been made on assessing ongoing waste management systems in Australia, Cambodia, South Korea, Thailand, the United Arab Emirates, and Vietnam.
These six countries have provided insights into their can usage, collection, and processing across different regions, along with trade flows of used beverage cans scrap in the Gulf and Asia Pacific regions. Based on this information, IAI and others analysed the present aluminium recycling situation and determined future targets.
As per the study and evaluation, South Korea has the highest aluminium scrap recovery rate at 96 per cent, followed by Vietnam at 93 per cent, Cambodia at 90 per cent, Thailand at 86 per cent, Australia at 74 per cent, and the UAE at 33 per cent.
These six countries are categorised under three broad heads based on their recycling system. Thailand, Cambodia, and Vietnam are the countries dependent on informal aluminium can collection mechanisms, relying on a high number of informal workers. So, as cans generate revenue for the sector, these countries report a high recovery rate. Australia and South Korea rely on complex waste management systems such as extended producer responsibility (EPR) and deposit return systems (DRS), and the UAE rely on transitioning systems, whereby the collection infrastructure is developed but does not include mandatory or well-functioning EPR/DRS.

Marlen Bertram, IAI's Director of Scenarios and Forecasts, said: "This comprehensive study reaffirms what we published in 2022 – that 71% or more of all aluminium cans put on the market are recycled globally. The IAI has added processing losses to the delivered data by Roland Berger and can confirm that 79% of all cans put on the market in these six countries collectively end up in recycled ingots for a second life."
She added, "The carbon reduction potential of recycling cannot be underestimated. Recycling of used aluminium products has a huge role to play in the overall decarbonisation of the aluminium industry, because recycling these products emits 0.6 tonnes of CO2e per tonne compared to 16.6 tonnes of CO2e per tonne for primary aluminium. This is why IAI members focus their strategies on decarbonising their primary aluminium production and increasing the use of aluminium scrap, thereby reducing landfilling of aluminium products after use."