The leading Norwegian aluminium company committed highly to a sustainable future, Norsk Hydro, will showcase its work with designer Lars Beller Fjetland at the London Design Festival, highlighting how collaborations may help make the metals sector more sustainable. Hydro and Fjetland collaborated earlier this year to produce the Bello! bench, a piece of outdoor seating constructed of extruded aluminium with 90 per cent recyclable material.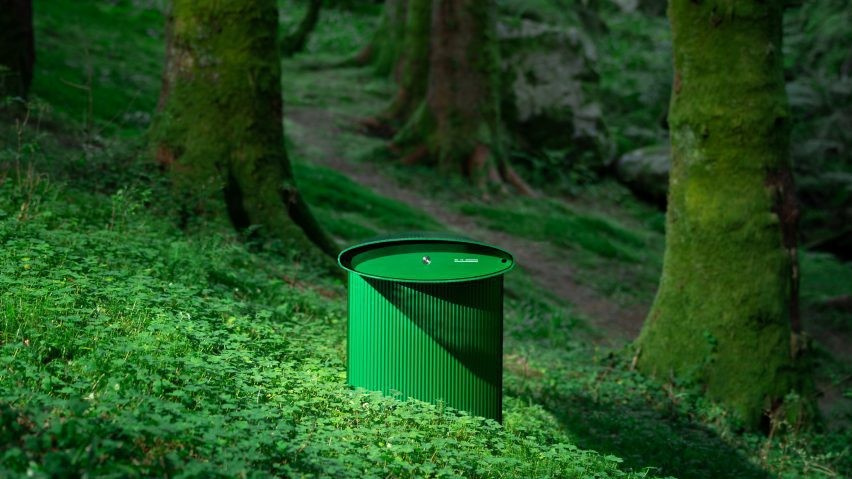 Hydro is now showcasing the bench at Material Matters, located in Oxo Tower. This exhibition effectively conveys how the project aligns with Hydro's overarching goal of reducing carbon emissions within society. The company aims to reach net-zero emissions by 2050 and urges the industry to do the same. This strategy has prompted the business to form relationships with designers and manufacturers like Tom Dixon, Polestar, Porsche, and Cake to exchange information about designing with aluminium.
"Material and manufacturing literacy are key to creating truly sustainable products", said Hydro's marketing director, Asle Forsbak, noting an estimate that 80 per cent of a product's environmental footprint is determined in the design phase.
The Bello! aluminium bench was influenced by Forsbak's comprehensive knowledge of engineering, material science, and the practical aspects of manufacturing. The product comprises 90 per cent recycled aluminium, primarily sourced from end-consumer waste, and can be fully recycled.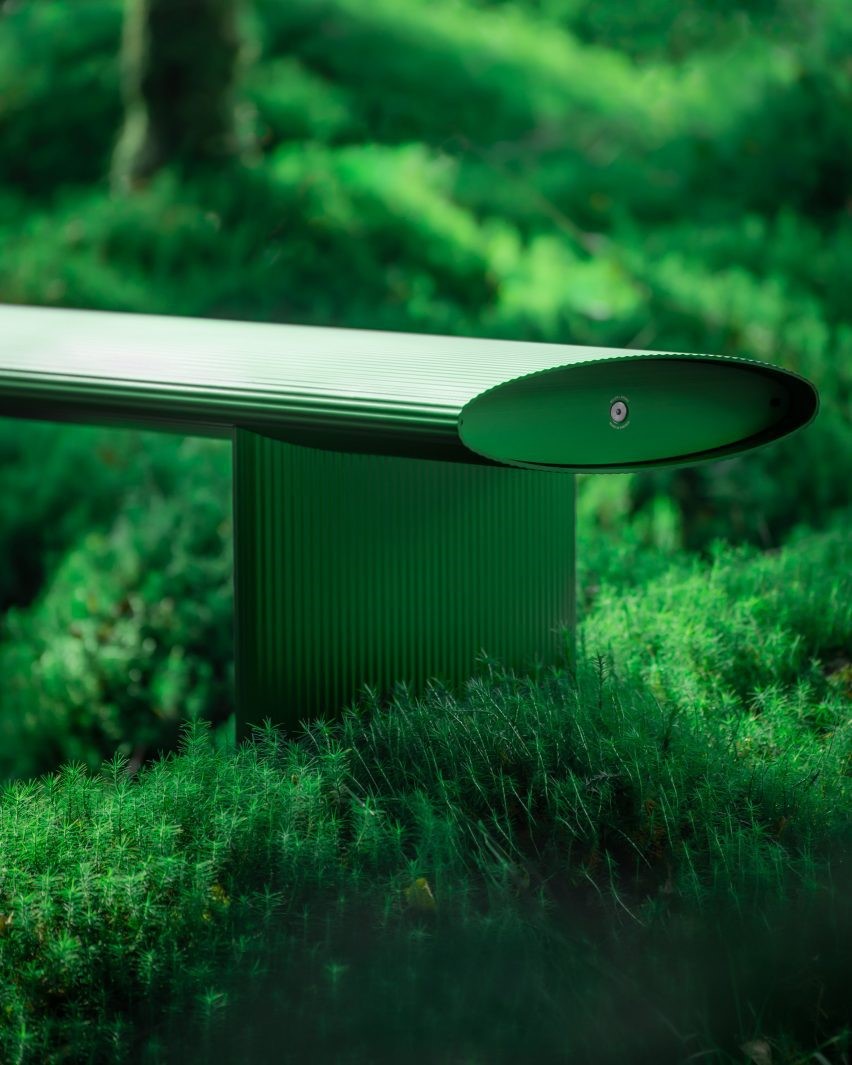 "At face value, Hydro might seem like an unlikely exhibitor at the London Design Festival. But with the Bello! bench, we want to demonstrate how the industry and designers can work together to produce a practical and pretty product that can be mass-produced and also meet society's growing sustainability demands," said Forsbak.
Fjetland derived his design inspiration from penne rigate pasta, appreciating the intricate ridged surface texture that could be achieved via extrusion. As an integral component of the exhibition, Fjetland is introducing a new variant of Bello!, characterised by a visually captivating and nature-inspired green hue. The company asserts that this design exemplifies the pragmatic manifestation of the collective efficacy achieved via collaborative efforts.
"On one hand, industrial mass production comes with a slew of challenges regarding environmental sustainability. On the other hand, there needs to be a market pull for companies to produce sustainably," added Forsbak.

Forsbak asserts that to achieve substantive and influential transformation, it is necessary to include a synthesis of diverse viewpoints, specialised knowledge, and many sectors within the product design process. The Bello! bench is shown at Hydro's presentation inside the Material Matters exhibition.